The National Safety Council has announced a partnership with Allstate Insurance that will establish a Florida coalition to promote safe teen driving.
Our Fort Myers personal injury lawyers urge you to speak to your teen drivers about the risks associated with poor driving choices. The National Highway Traffic Safety Administration reports that car accidents are the leading cause of death for teenagers. And Cape Coral car accidents involving teenagers have made that city one of the most dangerous of its size in the nation for young drivers.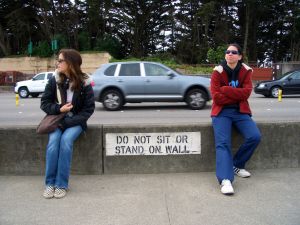 Florida is one of 10 states where coalitions are being formed. The others are California, Illinois, Maryland, Minnesota, New Jersey, New York, Pennsylvania, Tennessee and Texas.
"While our roads have never been safer, car crashes remain the No. 1 killer of all people from 1 to 34 years old, with teens crashing four times more often than any other age group. We must act now to create new social norms behind the wheel starting first with our youngest drivers," said Joan H. Walker, senior vice president, Allstate Insurance Co. "With its long legacy of building safety coalitions, NSC is the ideal organization to lead new state efforts to change the teen driving culture."
Florida car accidents involving young drivers claimed 516 lives in 2008. Only California (593) and Texas (650) reported more deaths involving teen drivers.
"Funding from The Allstate Foundation allows NSC to develop a coordinated strategy for building effective state coalitions," said Janet Froetscher, NSC president and CEO. "The coalitions will mobilize state leaders to find unique solutions to the teen driving issue and save young lives for generations to come."
Participants will include local and state law enforcement, public health personnel, the media, injury prevention groups and tees and parents, including family and friends of teen crash victims.

Associates and Bruce L. Scheiner, Attorneys for the Injured, is a law firm dedicated to representing accident victims in personal injury and wrongful death claims throughout South Florida, including Fort Myers, Cape Coral, Naples, Port Charlotte and Sebring. Call for a free and confidential consultation to discuss your rights. 1-800-283-2900.