Nursing home arbitration agreements are better to avoid if at all possible. An increasing number of nursing homes include arbitration agreements in their admission paperwork, essentially mandating parties agree to forfeit their constitutional right to have a dispute decided in a court of law – publicly and in front of a jury. Instead, they agree to have disputes resolved in a non-public binding arbitration.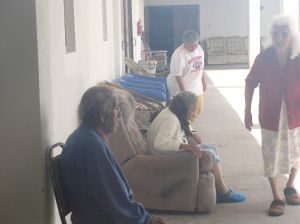 Arbitration does a disservice to those who have suffered nursing home abuse because:
Consumers are at a disadvantage. Arbitrators need to make a living. While the resident bringing the case is a one-time paying customer, corporate defendants will be involved again and again. Unfortunately, some arbitrators take this fact into account, and that high compensatory damages awarded to abused resident isn't likely to get them repeat business with the corporate client.
It's expensive. While nursing home residents often qualify for court fee waivers and trial judges are compensated by taxpayers, arbitrators are private judges who are charged for their services – anywhere from $400 to $1,000 hourly.
They aren't often voluntary. They are typically offered as a "take-it-or-leave-it" option. Few understand the consequences of signing the arbitration agreement.
Even despite all this, they are often considered enforceable, so long as the person signing was of sound mind, had authority to do so and the agreement was unconscionable or void due to conflicting with public policy.
A compassionate and dedicated nursing home abuse attorney in Fort Myers can help you determine whether it's worth it to challenge the arbitration agreement in your case.
An example of how challenging it can be to fight a motion to compel arbitration, we look to a recent decision by the Wyoming Supreme Court. According to court records, decedent's daughter had filed a wrongful death lawsuit against the nursing home where she'd been admitted in January 2010 and lived until May 2014. Decedent died less than two weeks after her discharge from the facility. The primary cause of death was listed as dementia, though plaintiff alleged nursing home's lapse in quality care contributed to the acceleration of her death. These alleged failures included:
Not meeting nutritional standards;
Not developing or implementing a comprehensive care plan;
Not having proper fall precautions developed or communicated to staff;
Not hiring adequate or appropriately-trained staff;
Not training or adequately supervising staff;
Not providing assistance to those with mobility limitations.
Defendant nursing home responded to the notice of claim, contending the dispute was subject to an arbitration agreement and denying allegations that decedent's care fell below the applicable standard. The motion to compel arbitration indicated the the agreement was not unconscionable or void against public policy and decedent's daughter (who originally signed the agreement) had the legal authority to do so.
Plaintiff countered that pre-dispute nursing home arbitration agreements are illegal per federal regulation and that the agreement was actually unconscionable.
Trial court denied motion to compel arbitration, but did not provide its reason for doing so. The state supreme court reversed and remanded. The court found there was not enough evidence to support the assertion that the agreement was unconscionable and, relying on extensive case law, decided there is no federal regulation barring nursing home arbitration agreements.
Call Associates and Bruce L. Scheiner, Attorneys for the Injured, at 1-800-646-1210.
Additional Resources:
Kindred Heathcare Operating, Inc. v. Boyd, Oct. 12, 2017, Wyoming Supreme Court
More Blog Entries:
Court Allows Evidence of Impairment in Pedestrian Accident Case, Oct. 12, 2017, Fort Myers Nursing Home Abuse Lawyer Blog