NBC2 is reporting gun deaths involving children are on the rise in Southwest Florida.
According to hospital discharge data, Florida gun deaths involving children under the age of 18 increased from 75 in 2010 to 105 in 2016. Non-fatal hospitalizations and emergency visits were also up substantially. Nationwide, 1,300 kids a year are killed in firearm's accidents and nearly 6,000 are treated for gunshot wounds, CNN reported. 
"This has been a steadily increasing progression, and if you look at the numbers and statistics, it certainly shows that," said Nelayda Fonte, a trauma surgeon at Lee Health.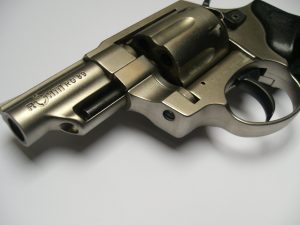 While school shootings generate all the headlines, the truth of the matter is that firearm injuries involving children most often occur in the home.
Gun Safety and Child Injuries in SWFL
Local firearms dealers and national safety experts urge responsible gun owners to utilize gun locks and gun safes, and to teach children the basics of gun safety from a young age.
The non-partisan group Kids and Guns offers a number of gun-safety resources for parents, including links to learn more about safe gun storage and how to talk to your kids about guns. The agency reports 1.7 million children live in homes with unlocked, loaded firearms and that most parents think, erroneously, that children will not play with guns.
While children are most likely to die by homicide or suicide, accidental gun deaths continue to occur far too often.
Liability for Gun Injuries
Serious or fatal injuries involving children are always tragic cases. While no wrongful death claim can replace a child, these claims seek to pay for medical and burial expenses and to hold accountable irresponsible parties in the event of a preventable gun death involving a child.
School shootings are the most tragic and complex of these types of cases because of the high number of victims and legal protections enjoyed by schools and other governmental bodies. In the case of the recent Parkland shooting that claimed 17 lives, authorities are looking into whether the armed school safety officer was even on the premises at the time of the shooting. And school authorities allegedly knew about deficiencies in the school's fire alarm system, but updates had been delayed. The shooter reportedly pulled the fire alarm to get children to leave the safety of classrooms. These issues raise questions of whether negligent security may have played a part in exacerbating the tragedy.
In cases where a child dies from a firearm discharge in a home, an experienced law firm will look at the fault of a homeowner and his or her homeowner's insurance coverage. Thus, practicing responsible gun safety will both reduce your chances of a tragedy, as well as your associated legal liability. While Florida's premises liability laws hold property owners to varying standards, depending on whether an injured party was a trespasser or invited guest, it should be noted that the state's attractive nuisance doctrine may hold a property owner responsible for injuries involving young children, even in cases where a child was trespassing or in a forbidden area. 
Many of us enjoy or utilize firearms as part of our jobs or as a hobby with a tradition dating to our nation's founding. By keeping firearms out of reach of children, and teaching them about firearm safety, we can help ensure that our guns will help prevent a tragedy, rather than being blamed for one.
If you or a loved one has been injured, call Associates and Bruce L. Scheiner, Attorneys for the Injured, at 1-800-646-1210.