Elder care advocates are moving forward with a plan to add a nursing home bill of rights to the Florida Constitution.
Our nursing home neglect attorneys remain alarmed by the state of the nation's nursing home industry. But perhaps nowhere in the country faces as many challenges as Florida with its aging population. And yet when lawmakers address nursing home issues, it's more likely than not they are aiming to reduce funding, or supervision, or both.
From fall prevention and treatment of bedsores, to basic emergency planning, the risks are real when it comes to dangers posed by the for-profit nursing home industry.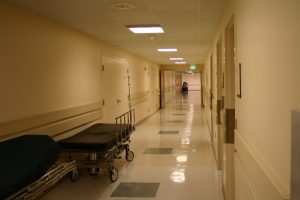 The Fort Myers News-Press reported recently that two Southwest Florida nursing homes were among 21 facilities not in compliance with new requirements meant to address long power outages like the one that killed more than a dozen Broward County nursing home residents in the wake of Hurricane Irma.
Advocates of the Bill of Rights say it would shield residents from future moves by state or federal lawmakers with a history of rolling back regulations at the behest of the nursing home industry, the Orlando Sentinel reported. 
Proposal 88 Targets Nursing Home Abuse and Neglect
The proposed bill of rights is known as Proposal 88. The proposal is undergoing public hearings and if approved by the state's Constitution Revision Commission, would go before voters in November. Among other things, the proposal would guarantee resident's access to court and the ability to sue without limitations on damages. They also couldn't be asked to wave those rights — a move aimed at industry abuse of liability waivers, which facilities often force patients or family members to sign as a condition of admittance.
Statewide, more than 70,000 Floridians are residents of a nursing home.
Choosing a Southwest Florida Nursing Home
The recent holiday season is often a time to spend with extended friends or family. Florida's winter tourist season also brings children and grandchildren from cold northern states to South Florida to spend time with aging loved ones. Determining when, or if, it's time for an elderly loved one to seek professional care is often a decision fraught with emotion. Determining what type of care has also become a more complex process due to the proliferation of home-health services and assisted-living facilities.
Elder care experts advise children and family members to be open and honest with elderly loved ones. Focus on options that will provide needed care while allowing an older adult to maintain as much freedom and independence as possible.
Florida Health Finder is one government resource. The website allows family to compare inspection ratings, search for gold seal facilities, review the nursing home watch list, and access facility profiles. Florida's Nursing Home Guide is also available through the Department of Elder Affairs.
By doing your homework before selecting a facility, you can help ensure an older loved one is getting the help and support they need, instead of falling victim to a facility more interested in profits than the care of its residents.
If you are dealing with a case of nursing home abuse or neglect, call Associates and Bruce L. Scheiner, Attorneys for the Injured, at 1-800-646-1210.