Our Naples injury attorneys like to keep our neighbors informed about the latest recalls from the U.S. Consumer Product Safety Commission (CPSC).
Staying in the know with this kind of information can help you to protect your family. Oftentimes, common household items and children's toys can pose some serious risks for injury. Knowing about the most up-to-date recalls can help to head off these accidents and injuries before they happen.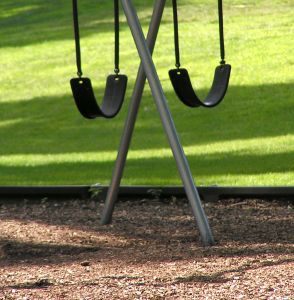 Child injury in Fort Myers can happen with virtually any product, including clothing, indoor toys, outdoor playgrounds, bicycles and other everyday items. Parents are urged to sign up for the CPSC's email subscription list to get the breaking news in defective and recalled products. Here are some of the latest recalls.

Children's Play Theaters Recalled by Guidecraft:
Roughly 2,000 of these items were sold in the U.S. through various catalogs and on the Guidecraft.com website from July of 2012 through April of 2011. They were manufactured by Mega Profit Trading Ltd. What can happen is that the toy can unexpectedly tip over when your child is playing with it and it can pose an entrapment hazard to young children. There have already been accident reports submitted as well as injury reports. The model "G51062" falls under this recall. If you have one of these items, you should take it from your child immediately and contact the company to get a replacement product or a full refund. You can call Guidecraft toll-free at (888) 824-1308.
Boys' Jackets with Drawstrings Recalled by Umbro:
There were about 250 of these jackets sold throughout the U.S. from April of 2011 through January of 2012. There have been no incidents or injuries reported just yet, but since these jackets fail to meet the CPSC's drawstring guidelines they must no longer be sold. The CPSC's regulation is in place to help prevent children from getting entangled or from getting strangled by neck and waist drawstrings in upper outerwear. The boys' jackets are sized from medium to extra-large and can fit kids who are up to a size 14. The company name, Umbro, is printed on the front upper right side of the jacket. If your child has one of these jackets, please do not let them use it anymore and call the company to get a full refund.
Swing Sets Recalled by BCI Burke:
Nearly 500 of these 2 3/8 inch Arch Swing Sets were sold from January of 2004 through December of 2011. They're dangerous and can potentially harm your child. What can happen is the welded connection of the sleeve joint that goes into the arch support can break. If these break, the top swing beam can collapse and can cause children on the swings to fall and hurt themselves. There have already been a number of incidents and injuries reported. If your family has one of these swing sets, stop using it immediately and call BCI Burke at (800) 356-2070 to get a free retrofit kit.

Associates and Bruce L. Scheiner, Attorneys for the Injured, is a law firm dedicated to representing accident victims in personal injury and wrongful death claims in South Florida, including Fort Myers, Naples, Cape Coral, Port Charlotte and Sebring. Call today to schedule a free and confidential consultation to discuss your case. 1-800-283-2900.
More Blog Entries:

Check the CPSC's Recall List before Christmas Shopping to Prevent Unnecessary Injury in Naples, Florida Injury Lawyer Blog, November 1, 2011
Safety seat recall a reminder of child's risk of defective product injuries in Fort Myers, Florida Injury Lawyer Blog, February 23, 2011