Mothers Against Drunk Driving (MADD) recently expressed its gratitude to the U.S. Senate and its passing of Move Ahead for Progress in the 21st Century (MAP-21). This program helps to increase roadway safety and looks to reduce the risks of alcohol-related car accidents in Bonita Springs and elsewhere.
Within the MAP-21 program is the ROADS SAFE Act, which was first introduced by Senators Bob Corker and Tom Udall. With the passing of MAP-21, researchers may now be able receive more than $10 million, over a two-year period, to help with the creation and research of a device could detect when a driver is drunk before they even start the car.
The current research program, the Driver Alcohol Detection System for Safety (DADSS), is being tackled by the Automotive Coalition for Traffic Safety and the National Highway Traffic Safety Administration (NHTSA)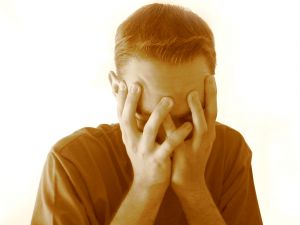 "The safety provisions included in MAP-21 could truly set in motion the elimination of drunk driving and save tens of thousands of lives each year," said Jan Withers, the National President of MADD.
Our Bonita Springs drunk driving accident lawyers understand that MAP-21 will also be helping to update some of our nation's roadway safety programs. All around, MAP-21 is helping to make roadways a little safer for everyone. One of the most important contributions of the program is incentive programs for states that adopt all-offender ignition interlock programs. A number of studies have illustrated that the enactment of these kinds of laws and penalties results in fewer fatal alcohol-related accidents.
MAP-21 is also continuing to fund nationwide safety programs, including the Click it or Ticket and the Drive Sober or Get Pulled Over campaign.
MADD also recently discussed the Crime Victims Fund and the Victims of Crime Act (VOCA) that was enacted by Congress back in 1984. Together they offer funds to organizations to help serve victims and help to provide support for these individuals. These funds are collected through criminal fines and other various cash penalties and don't use any of our taxpayer dollars.
MADD chooses to recognize this program because they rely a lot on the VOCA funds to help them to offer their services to those who have been the victims of drunk driving.
In 2011, MADD was able to serve more than 60,000 victims of drugged and drunk drivers — at no charge. During the year, one person was killed in these kinds of accidents every 9 minutes. The organization is proud to say that the number of people killed in these accidents has, in fact, been cut in half since MADD's inception. Still, there are more than 10,000 people killed and nearly 400,000 injured because of this violent crime every year.
According to MADD, funding through VOCA is critical in helping the organization to achieve its mission of serving the victims of these kinds of accidents. Now, MADD is asking Congress to up the VOCA cap to $1 billion a year to help victims of crime, but not to raid this money to pay for other programs.

Associates and Bruce L. Scheiner, Attorneys for the Injured, is a law firm that is dedicated to assisting those who have been the victims of a drunk driving car accident in Bonita Springs, Fort Myers, Naples, Cape Coral and elsewhere throughout South Florida. Call us today to set up a free and confidential consultation to discuss your rights. 1-800-283-2900.
More Blog Entries:

Fort Myers Drunk Drivers a Problem During Spring Break, Florida Injury Lawyer Blog, March 2, 2012
Bill Could Stiffen DUI Penalties, Reduce Fort Myers Drunk Driving Accidents, Florida Injury Lawyer Blog, February 14, 2012