A final rule to help fight driver fatigue and trucking accidents in Fort Myers and elsewhere was recently announced by the Secretary of the U.S. Department of Transportation (USDOT), Ray LaHood.
The new rule was enacted after a number of studies were conducted into the dangers of fatigued driving and its effect of the safety of our roadways. The new rule, by the Federal Motor Carrier Safety Administration (FMCSA), tightens up the regulations regarding hours-of-service (HOS) safety requirements for drivers of commercial trucks.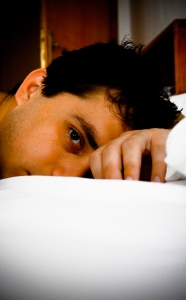 "This final rule will help prevent fatigue-related truck crashes and save lives," said LaHood.
Our Fort Myers injury lawyers understand the dangers that are associated with large trucks on our roadways. You know the feeling, the whoosh of a semi or a tractor trailer passing your car. It's frightening. What's most alarming is that many of the drivers of these large vehicles are working with little to no sleep on extremely long trips. This stricter HOS rule aims to keep these drivers awake and alert behind the wheel in order to help keep motorists of all kinds safe on our roadways.
Anne S. Ferro, the FMCSA Administrator, says that the Administration listened to the public and safe-driving advocates for months before finalizing this rule. In addition to public input, the Administration also used the most up-to-date research about fatigued driving. In the end, the FMCSA hopes that it created a rule that can help to keep drivers safe, alert, focused and rested behind the wheel.
Under the new HOS rule, drivers are only allowed to work 70 hours a week. The old rule allowed drivers to work 82 hours a week.
In addition to the reduction of hours a driver is allowed to work in one week, they're also now restricted to working only eight hours without a break. Once they've been working for eight straight hours they are required to take a break of at least 30 minutes. Drivers are now also allowed to take a 30-minute break whenever they feel that they need to rest.
Remaining the same under the new and old rule is the 11-hour a day driving limit. The FMCSA will continue to conduct inspections and data analysis to look into the risks that are associated with this daily limit. After research, if risks are proven to be too high with this long of a work day then the limit will be reduced.
The new rule is also requiring drivers who use up their weekly work hours to take at least two nights to rest when their internal clock demands sleep the most, which is typically from 1 a.m. to 5 a.m. This is all a part of the new rule's "34-hour restart" regulation that is in place to allow drivers to restart the clock of their work week by taking at least 34 consecutive hours off. Drivers will have to do this at least once during their work week.
If companies are busted for failing to enforcing these new rules, they could face fines of more than $10,000. Drivers can also be penalized for not resting, with fines of more than $2,700.
The effective date of this final rule was the 27th of February. Drivers and companies must start complying with the new rule by the first of July in 2012.

If you or someone you love has been injured in an accident, call Associates and Bruce L. Scheiner, Attorneys for the Injured, at 1 (800) Dial.BLS or log on to www.dialbls.com. Fighting for justice since 1971; you pay us nothing unless we win.
More Blog Entries:
Teen Drivers Likely to be involved in a Motor-Vehicle Accident with a Truck in Fort Myers and Elsewhere This Summer
June 29, 2011
Drowsiness Can Kill
August 21, 2009