Car accidents are increasingly common in the U.S. A new report from the National Highway Traffic Safety Administration (NHTSA) reveals that unfortunately, children are not immune to the risks.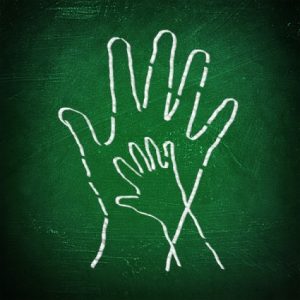 As you may know, motor vehicle crashes are on of the main killers of children under 14, who comprise about 19 percent of the total population. Of the more than 35,000 people killed in traffic crashes in 2015, 3 percent were children. What's especially troubling is that there were 1,132 children reportedly killed in car accidents in 2015, and this marked a 5 percent increase from the 1,073 who lost their lives in 2014.
What this means is that every day, three innocent children were killed in crashes. Another 487 were injured, amounting to 178,000 for the year. Of those fatal crashes in which we know the status of child restraint use (775 cases), 39 percent weren't wearing a seat belt or properly strapped in to a car seat. We also can't overlook the fact that children made up 4 percent of all pedestrian accident fatalities (223 out of 5,376) and five percent of all bicycle accident deaths (44 out of 818). Additionally, 16 percent of child crash victims died in alcohol-related crashes. 
Here in Southwest Florida, we have had a number of tragic incidents in the last several months in which children lost their lives in traffic crashes. Those have included:
A 9-year-old Lehigh Acres girl killed in a multi-vehicle crash in December on Lee Boulevard when the vehicle in which she was a passenger turned left into the path of an oncoming vehicle.
A young child on his bicycle was killed in North Fort Myers last November after being struck by a truck while traveling east in a westbound lane.
A 16-year-old pedestrian was killed by a 23-year-old driver who illegally passed a school bus at a stop on Pine Ridge Road. The driver said he was late to work. He faced no jail time and was fined $1,000. Florida lawmakers have subsequently introduced a bill that would increase penalties for illegally passing a school bus.
Traffic deaths on the whole are up, partially owing to the fact that more people are driving. A steadily improving economy has resulted in more people traveling both for work and recreation. The Federal Highway Administration (FHWA) reported U.S. driving topped 3.2 trillion miles in 2016 – which was the fifth straight year of increased mileage on U.S. roads. That is a national record.
Just in December 2016 alone, there were 264 billion miles driven in the U.S., an uptick of 0.5 percent from a year earlier.
More vehicle miles traveled means more accidents, but that does not mean child traffic deaths are inevitable. The vast majority of these cases are caused by negligence of one or more drivers.
Of those children who lost their lives in auto accidents in 2015:
73 percent were vehicle occupants;
21 percent were pedestrians;
4 percent were bicyclists;
2 percent were unknown.
The one piece of good news is that the rate of child traffic deaths per 100,000 children fell from 2.97 in 2006 to 1.86 to 2015. Although it rose in 2015 from 2014, the latter had the lowest rate in a decade at 1.76.
It should be said that one child death or injury is one too many. These are innocent individuals who rely almost entirely on the teens and adults around them to protect them and use reasonable care to ensure their safety.
Call Associates and Bruce L. Scheiner, Attorneys for the Injured, at 1-800-646-1210.
Additional Resources:
Children in Car Accidents, March 2017, NHTSA
More Blog Entries:
NHTSA: Florida Truck Accident Number Highest in Nation, March 21, 2017, Car Accident Lawyer Blog