Recently, a 40-year-old Florida woman was arrested on charges of child neglect and drug possession after she was found passed out at the wheel of her vehicle, parked in a gas station with her 4-year-old son in the back seat. According to News4Jax, police were called by a passerby who discovered she needed medical attention. After she was revived, she allegedly conceded to officers that she'd been using heroin in front of her son and that she'd momentarily blacked out.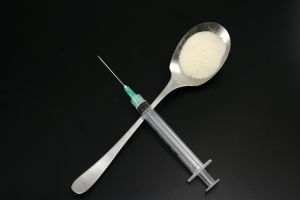 The boy was turned over to the custody of his father, the woman's husband, who told police that while he suspected his wife had a problem, he didn't realize it had gotten this bad. Thankfully, the vehicle wasn't moving at the time of the incident and the boy was not injured, and neither was anyone else. But there is plenty of evidence that an increasing number of drivers are behind the wheel under the influence of drugs – which puts all of us at high risk of collisions resulting in injury and even death.
Federal data reveals every two hours, someone in South Florida suffers a heroin overdose. Perhaps this isn't entirely shocking, given that southern Florida has always been at the forefront of drug abuse epidemics. There was cocaine and then crack cocaine in the 1980s. Then there was oxycodone and other painkillers, which turned this region into the "pill mill capital" of the country. Then we started seeing a rush of synthetic drugs – aka "bath salts" – over the last few years. Now, we have become a hot spot for abuse of heroin and synthetic opioids, carfentanil and fentanyl. 
Doctors note those latter two drugs are powerful enough to "knock out an elephant." In fact, first responders have to be extremely careful because accidental skin contact can be fatal. The chances of cocaine or heroin being laced with these drugs in South Florida has risen.
Of course, this is a public health concern, but it extends to our roads as much as our hospitals.
USA Today reported last year that the percentage of traffic deaths in which at least one driver tested positive for drugs nearly doubled over the course of the last decade. Of course, overall traffic accident fatalities are up too, but the portion of those drivers who were under the influence of drugs is apparently a big part of that problem.
The issue can be partially attributed to an increasing number of states legalizing marijuana – including Florida, which in November approved more access to medicinal marijuana. Although there are certainly those who swear by the benefits of marijuana, there is no denying that marijuana can impair drivers.
As far as heroin, the trend has been that people get hooked on powerful painkillers, and then turn to the easier-to-get-and-cheaper heroin when the pill supply dries up.
The effects of many drugs on drivers aren't totally clear, as substances may have varying effects on users – particularly if they are cut with other drugs, including alcohol. Although addiction is an illness, there is still a choice when it comes to getting behind the wheel impaired. Doing so is unquestionably a form of negligence, a breach of the duty of care owed to passengers and all other motorists sharing the road.
If you or a loved one has been injured in a drugged driving accident in South Florida, we can help.
Call Associates and Bruce L. Scheiner, Attorneys for the Injured, at 1-800-646-1210.
Additional Resources:
Police: Woman admits to blacking out on heroin with child in car, Feb. 13, 2017, By Francesca Amiker, News4Jax
More Blog Entries:
Bus Accident Injury Lawsuit Settled for $850k, Feb. 24, 2017, Drugged Driving Injury Lawyer Blog