This weekend is Cinco de Mayo and we're sure thousands of residents and visitors will be hitting the town in search of a fiesta, some tequila, a corona and a good time. Luckily, Fort Myers and the surrounding areas offer a plethora of events to celebrate the big holiday. Unfortunately, this is also a time when we see increased risks for alcohol-related car accidents in Fort Myers and elsewhere.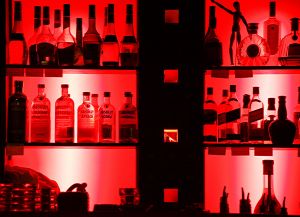 For that reason, our Fort Myers injury lawyers are encouraging visitors and residents to celebrate responsibly. Designating a driver or ensuring another sober ride home may be one of the best ways to help prevent a potentially fatal car accident. Holidays, including Cinco de Mayo, have some of the highest risks for alcohol-related car accidents. And Memorial Day is just around the corner.
So, before you head out for the big event make sure you've got your after party plans made and you've got a safe and reliable way to get home.
Before heading out to celebrate, you're urged to make sure you've got a sober ride home if you're planning on drinking. Mothers Against Drunk Driving (MADD) is here to offer you a few simple tips to help keep you out of an alcohol-related car accident. Please review these tips and share them with your friends and family to help reduce the risks of an accident.

Safety Tips:
-Make sure you designate a sober driver before you head out to your Cinco de Mayo events.
-Be sure to eat during your evening's events. Try enjoying some of your favorite Mexican foods. Eating will help you to avoid getting sick and over-drinking.
-If you're left without a sober driver, it's okay! Call a friend, call a family member or call a taxi to take you home. Whatever you do, stay away from the driver's seat.
-Can't find a ride? Stay at a friend's house or grab a hotel room for the night.
-If you see someone you know who has been drinking and has their keys in their hand, step in and take them away. Never let someone you know and love to drive after consuming alcohol.

Associates and Bruce L. Scheiner, Attorneys for the Injured, is a law firm that is dedicated to assisting those who have been victims of a drunk driving accident in Fort Myers, Naples, Bonita Springs, Cape Coral and elsewhere through Southwest Florida. Call us today to schedule a free and confidential consultation to discuss your rights. 1-800-283-2900.

More Blog Entries:
Victims of Drunk Driving Car Accidents in Bonita Springs and Elsewhere Assisted by MADD and VOCA Funds, Florida Injury Lawyer Blog, March 27, 2012
Bill Could Stiffen DUI Penalties, Reduce Fort Myers Drunk Driving Accidents, Florida Injury Lawyer Blog, February 14, 2012