Motorcyclists face some of the highest risks for fatal accidents in Fort Myers and elsewhere. Recent statistics reveal that more and more drivers over the age of 45 are riding. Still, riders of all ages are at serious risks for accidents.
According to the Florida Department of Highway Safety and Motor Vehicles (DHSMV), nearly 45 percent of motorcycle driver who were killed in 2010 accidents were over the age of 44. To help to minimize the risks of these accidents, Governor Rick Scott has declared the month of May as Motorcycle Safety Awareness Month, according to ABC27.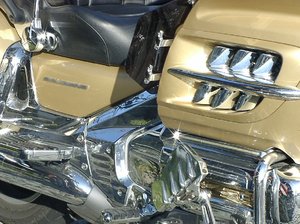 "Motorcycle riding is an activity that can be enjoyable for a lifetime, and all riders should get endorsed and take steps to ride safely," said Julie L. Jones, DHSMV Executive Director.
Our Fort Myers motorcycle accident lawyers understand that motorcycle drivers in the state of Florida are required to obtain a motorcycle endorsement on their driver's license before they can operate a bike on the road. To get this endorsement, drivers are required to complete a basic rider training course through the Florida Rider Trainer Program. Still, with all of this training and education, far too many motorcycles are involved in fatal accidents on our roadways. Florida is one of the most dangerous states in the country for these kinds of accidents. The beautiful year-round weather we're blessed with provides a prime opportunity for motorcyclists to hit our roads at any time they want. The more riders, the higher the risks are for accidents.

State Laws for Motorcycle Drivers:
-Drivers under the age of 21 who are not covered by at least $10,000 in medical benefits through their insurance policy are required to wear a helmet while driving.
-Drivers are required to wear eye protection. The windshield on the bike is not considered eye protection.
-All bikes must have foot pegs for passengers.
Additional Safety Measures for Riders:
-Drivers are urged to wear adequate footwear. Protective shoes offer support to the ankle and helps to give drivers a good grip on the surface of the road.
-Wear gloves to keep hands well protected.
-Jackets and pants are a must when providing protection against abrasions, dehydration, windburn and sunburn.
In 2009, there were more than 8,300 motorcycle accidents in the state of Florida. In these accidents, more than 7,430 motorcyclists were injured, according to Ride Smart Florida. In addition to those injuries, there were nearly 400 motorcyclists who were killed in traffic accidents during that same year. Of these people who were killed in these accidents, nearly 95 percent of them were Florida residents.
Drivers are asked to be cautious of one another when traveling along our roadways. Safe driving habits may be the one and only way to help keep our roads safe for all travelers. Take the vow to fight for road safety!

Associates and Bruce L. Scheiner, Attorneys for the Injured, has spent 40 years fighting for the rights of motorcyclists throughout the Southwest Florida area, including Naples, Cape Coral, Fort Myers, Bonita Springs, Naples, Sebring and Venice. If you or a loved one has been involved in a motorcycle accident in any of these areas, call our Fort Myers injury attorneys today to set up a free and confidential appointment to discuss your rights. 1-800-283-2900.
More Blog Entries:
Motorcycle Accidents in Fort Myers and Elsewhere in Florida: A Year Round Concern, Florida Injury Lawyer Blog, April 6, 2012