A Collier County jury recently awarded $5.1 million the family of a 91-year-old woman killed in a Marco Island car accident caused by a man reportedly traveling 77 mph in a 30 mph zone before running a stop sign in November 2013.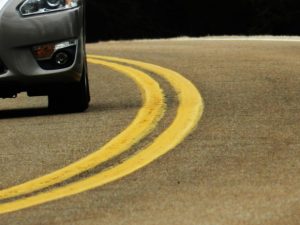 The civil judgment comes almost exactly one year after the conclusion of the criminal case, in which the defendant, also from Marco Island, was sentenced to 14 years in prison. This was just one year less than the maximum 15 years he faced on the charge of vehicular manslaughter. Defendant had three prior DUI arrests and two tickets for excessive speeding. He was not charged with DUI manslaughter in this instance, prosecutors say, because only one official at the scene detected signs of impairment that might warrant a blood draw. Without that evidence, proving defendant was drunk at the time of the fatal crash was nearly impossible. Nonetheless, the criminal court judge apparently wasn't swayed by his pleas for leniency that pointed out his participation in half a dozen charitable golf outings annually. His attorney asked for a maximum of three years. The judge gave him nearly five times that.
At the civil trial, plaintiffs attorneys presented evidence that defendant had consumed five shots of liquor and three beers in the hours just before the crash. A bartender at the establishment defendant had earlier patronized testified at trial. 
Jurors ultimately awarded $5 million for mental pain and suffering to decedent's two adult children, $18,000 in funeral expenses and another $75,000 in punitive damages (which compensate the victims, but are intended instead to punish the defendant for gross negligence or intentional wrongdoing). It is believed to be the largest amount awarded in a Collier County wrongful death lawsuit.
But the question now is when and how that $5 million will be paid out. To start, plaintiff attorneys say defendant had "very limited" auto insurance coverage. It's not clear from Naples Daily News reports how he earned a living prior to the crash, but he is currently and for the foreseeable future incarcerated. That means he's not currently earning any income. It's unclear whether he has any assets that may be divvied up to satisfy the verdict.
It's unlikely in any case the family will receive any of the money immediately. At this point, it appears the dispute will now be with the defendant driver's auto insurance company to determine how much they should have to pay. It's unclear what the policy limits were.
There is also no mention in the news article of whether decedent had underinsured motorist coverage. This is pretty standard coverage in Florida and it will provide additional remedy if an at-fault driver's insurance is not enough to fully compensate for personal injuries or wrongful death. However, that amount will likely not be paid until plaintiffs have exhausted all other remedies with the other insurer.
Family members say they are less concerned with the money and more concerned with making sure defendant's sentence is not in any way reduced. They had pushed for the maximum 15-year penalty, and hope that if defendant is up for any future prison sentence reduction, those overseeing that decision will take note of the hefty damages awarded and decide against it.
Call Associates and Bruce L. Scheiner, Attorneys for the Injured, at 1-800-646-1210.
Additional Resources:
Children awarded $5M in fatal crash on Marco Island, June 15, 2016, By Tim Patterson, The Naples Daily News
More Blog Entries:
Fatal Motorcycle Accidents in Florida Up 23 Percent, June 8, 2016, Naples Wrongful Death Lawyer Blog