Our Fort Myers car accident attorneys have recently been discussing the dangers of driving distracted. We've discussed the recent recommendation from the National Transportation Safety Board (NTSB) that asks all state government officials to make it illegal for all drivers to use portable electronic devices at the wheel. Now, there's another campaign coming to get drivers to put down the phones and curb the distractions while operating a motor vehicle. The most recent campaign comes from Distraction.gov, the Official U.S. Government Website for Distracted Driving.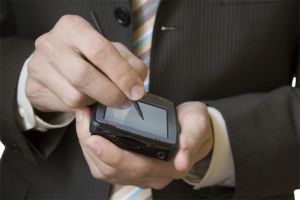 The new campaign from Distraction.gov involves a pledge that drivers across the country are urged to take. This pledge asks drivers to vow to make a conscious effort to curb distractions, help others to curb distractions and to spread the word about the cause. With snowbirds and vacationers arriving nearly every day, traffic on Florida roadways will be heavier than ever. This means that your risks for a car accident in Fort Myers and elsewhere in Southwest Florida are higher than normal. Drivers are asked to remain focused and alert at the wheel.
Although Florida is one of the few states left that has not enacted any laws to stop drivers from texting or making phone calls at the wheel, drivers in the state are urged to take Distraction.gov's pledge to help make our roadways safer. The first step to safer roadways and fewer car accidents starts with you.
Take the pledge today!:
-Pledge to give up cell phones and text messaging devices while operating a motor vehicle.
-When you're a passenger in a vehicle and the driver is engaging in distractions, speak up!
-Urge your family and your friends to take the pledge and to put away the portable communication devices while driving.
While this campaign focuses on cell phone and text message device usage, it's important to remember that there are a number of additional distractions that can cause deadly accidents on our roadways.
Other distractions include:
-Eating or drinking while driving.
-Talking with passengers takes your attention off of the roadway, too.
-Vehicles come equipped with plenty of mirrors. They shouldn't be used to applying makeup and grooming while driving.
-Drivers should refrain from reading at the wheel. This includes road maps.
-Drivers should use GPS devices while the vehicle is stopped in a safe location.
-Many vehicles come with TVs and electronic visual displays nowadays. Don't operate these devices while navigating on our roadways.
-CD players, MP3 players and radios can serve as deadly distractions, too. Adjust these devices only when you're stopped, like at a stop sign or at a red light.
Please be cautious and alert at the wheel to help to avoid an accident.

Contact Associates and Bruce L. Scheiner, Attorneys for the Injured, if you or someone in your family has been involved in a traffic accident with a distracted driver in Fort Myers, Cape Coral, Sebring, Naples or in any of the surrounding areas. For experienced advice about your rights, call 1-800-283-2900 for a free case evaluation.
More Blog Entries:
Officials Pushing for Tougher Nationwide Laws to Help Curb Distraction-Related Car Accidents in Fort Myers and Elsewhere, Florida Injury Lawyer Blog, December 17, 2011
Local Officers in Search of Drunk, Drugged and Distracted Drivers to Prevent Fatal Car Accidents in Lee County through Holidays, Florida Injury Lawyer Blog, December 14, 2011