This year, Florida became one of the last states in the nation to implement a ban on texting while driving. The new measure was welcome, but it's still rather weak.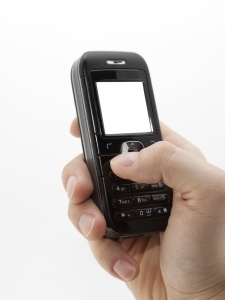 For one thing, the action is considered only a secondary offense, meaning an officer must have some other reason to stop an offender. Secondly, a first-time offense garners a maximum $30 fine ($60 for a second offense within five years). Finally, as the Tampa Bay Times reported recently, law enforcement across the state is on track to issue less than 1,800 citations in the year since the law passed.
There is, however, some heartening news on two fronts: The courts and technology. Our Lehigh Acres car accident attorneys note in late August, a Florida jury awarded $4.3 million to a passenger injured in a texting-and-driving case. Two weeks later, it was revealed the combined efforts of a chemical engineer, an auto insurance company and a major phone service provider might help disable the texting feature for drivers.

In the case of the $4.3 million damage award, the verdict out of Flagler County was in favor of a 26-year-old woman who suffered severe brain damage when her boyfriend, who was reportedly texting and driving, ran a stop sign and drove into the path of a tractor-trailer. The truck driver suffered minor injuries, but the passenger and the driver suffered injuries considered "incapacitating."
The passenger was in a coma for three weeks. She has since had to undergo intense physical therapy, and injuries to her foot and ankle have kept her confined to a wheelchair. Her brain also suffered permanent damage. She suffers from speech problems, and loved ones say she is "obviously not the same person."
The driver was not insured for the vehicle he was operating, and the car was not registered to him. Attorneys have not yet said whether they will seek collection of damages from the vehicle owner.
Soon after this verdict was announced, The New York Times published an article detailing the team efforts of a chemical engineer who worked with Allstate Insurance and Sprint to develop a way to block incoming and outgoing texts and prevent calls from reaching an active driver. The technology had been initially slated for release this summer, but concerns from Sprint regarding legal liability halted progress.
The primary concern, the phone carrier says, is whether it would be required to check every link in its network at all times to ensure it could be counted upon to block the necessary information. Executives questioned whether another network would need to be built as a back-up.
Still, officials say the technology works, it's there. From here, it's a matter of working out the legal issues. So now, Allstate and the chemical engineer are searching for other phone carriers that might be willing to climb aboard. They've had some promising leads.
Even so, our auto accident attorneys believe technology advances are only part of the solution. Tougher laws with harsher sanctions must also be incorporated into the approach.
A 2013 report from the AA Foundation for Traffic Safety indicated that nearly 95 percent of drivers believe sending or reading texts while driving is not acceptable. Yet a third still admit to doing it.
Call Associates and Bruce L. Scheiner, Attorneys for the Injured, at 1-800-646-1210.
Additional Resources:
Florida woman wins $4.3 million in texting-and-driving case, Aug. 20, 2014, By Tony Holt, Daytona Beach News-Journal
Trying to Hit the Brake on Texting While Driving, Sept. 13, 2014, By Matt Ritchel, The New York Times
More Blog Entries:
Stratton v. Wallace – Vehicle Lessor Not Shielded Under Graves Amendment, Aug. 30, 2014, Lee County Car Accident Lawyer Blog