The holiday season is typically the most dangerous time of the year when it comes to bringing dangerous or defective products into the home. But, like most aspects of life, COVID has also changed the risk of product injury. Pandemic quarantines have found all of us spending much more time at home. Online shopping has further complicated the picture when it comes to holding companies accountable for endangering consumers.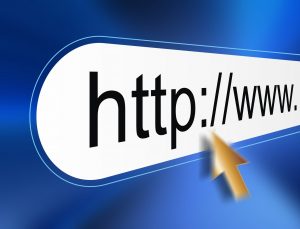 The Government Accountability Office reported last fall that the government's watchdog for dangerous and defective products, the Consumer Product Safety Commission, needs to do a better job of protecting consumers and addressing the risks of today's diversified online marketplace. Our defective product lawyers want consumers to know that anyone involved in marketing, supplying, manufacturing or delivering a dangerous or defective product can be held responsible for resulting damages under federal law.
Specifically, the agency found:
The agency needs a better process for prioritizing new cases based on potential risk to consumers.
A more comprehensive approach to gauging recall effectiveness.
Better policies to address the timeliness of response to hazards.
Online Shoppers Face More Dangerous Product Risks
The proliferation of online shopping has complicated defective product claims but does not absolve companies like Amazon from liability for marketing, delivering or selling defective products. Tech Crunch reports that Amazon recently announced it will compensate consumers for defective products with payments of up to $1,000. The company also indicated it would step in to pay claims for higher amounts if a seller rejects a claim or is unresponsive, and Amazon believes the claim to be valid.
The company's move is meant to shield it from larger claims in cases where it is clearly at fault for peddling dangerous or defective products to unsuspecting consumers. But it is a case of buyer beware because Amazon's payments will almost certainly come with a liability waiver that would absolve the company from additional liability in cases where consumers ultimately pursue a civil claim.
Until now, Amazon had attempted to skirt responsibility for dangerous or defective products sold on its website, saying it was only a platform that enabled transactions to take place. But not all courts have agreed.  Most recently, a California appellate court ruled that Amazon could be sued when consumers were injured by third-party products it sold on its website. And earlier this year the Consumer Products Safety Commission sued Amazon to force it to take responsibility for recalling 24,000 defective carbon monoxide detectors sold on its website and  nearly 400,000 hair dryers without immersion protection to protect against shock or electrocution.
Dangerous and Defective Product Claims
Unfortunately, the best defense to dangerous and defective product claims is typically to pass the blame and deny, deny, deny. However, our Fort Myers defective product attorneys want consumers to understand that everyone in the supply chain is to blame, and potentially liable, when injury results from a defective or inherently dangerous product. These cases typically claim defect in design, defect in manufacturing or defective warnings resulting from negligence via a breach of duty owed to the consumer. However, it is not necessary to prove negligence because manufacturers are also strictly liable for injuries caused to consumers by their products in many cases.
These are among the most complex cases a personal injury or wrongful death law firm can handle. Particularly in today's global marketplace, where liable parties may be located in the United States, as well as overseas. Consulting with an experienced law firm as early as possible is the best thing you can do to protect your rights.
If you or a loved one is injured, call Associates and Bruce L. Scheiner, Attorneys for the Injured, at 1-800-646-1210.