The death of an Ohio woman in a personal watercraft accident on Fort Myers Beach highlights the risk of injury to tourists both in and out of the water.
With all of us facing  the stress of the coronavirus pandemic, it is particularly disheartening to hear of serious or fatal injury occurring to those who have sought a brief escape along Southwest Florida's coastline. Many businesses are suffering from pandemic-related economic losses and the lack of tourism traffic. It's important that we all do our part to make the area a welcoming safe-haven from the stresses of everyday life.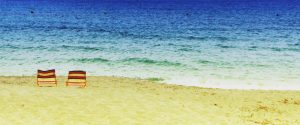 The Fort Myers Beach Observer reports the fatal watercraft accident occurred while the woman was on a rented craft near the Fort Myers Beach Pier. The Fort Myers Beach Fire Department, Lee County Sheriff's Office and the U.S. Coast Guard all responded to the scene. The Florida Fish and Wildlife Conservation Commission reports the woman was a passenger on a rented watercraft when she was thrown during an attempted turn. Staff from the rental company arrived on scene and attempted life-saving efforts, according to FWC.
While the area has seen a surge in serious and fatal injuries involving boats and other vessels, there continues to be high risk for those who rent watercraft.
Florida Boating Deaths at Record Highs
FWC reported 836 boating accidents in 2020, 113 more than in 2019 as record numbers of people seek socially distanced recreational activities amid the COVID-19 pandemic. The leading cause of death is drowning and 88 percent of those were not wearing a life jacket. Lee County is the fifth most dangerous in the state. Collier County ranks eighth.
When it comes to personal watercraft, Lee County reported 10 serious accidents last year, including a fatality and eight serious injuries. The county ranked seventh in the state for number of serious and fatal accidents. While only 3 percent of the state's personal watercraft are rental units, that still puts 3,838 rental watercraft along Florida's coastline. And rental watercraft accounted for 147 serious or fatal accidents last year, accounting for 13 percent of all boating accidents in the state, according to FWC data.
The vast majority of these incidents occurred while cruising, followed by incidents that occurred while changing direction or speed. About half resulted from colliding with another vessel, following by colliding with a fixed object or falling from the watercraft.  Over half involved operators who had no formal boater education and nearly half involved riders with fewer than 10 hours experience.
Injuries to Tourists in Southwest Florida
While there are many ways for tourists to enjoy themselves along Florida's Gulf Coast, our tourist injury attorneys know many activities are run by operators who are lightly regulated by the state. Parasailing, in particular, has come under scrutiny in recent years after several high-profile accidents revealed operators face essentially no regulation.
We understand the consequences of a serious accident extend far beyond a ruined vacation. Too often, victims just want to return home and begin the healing process. However, consulting with an experienced law firm with extensive experience in protecting victims' rights in the wake of such cases is the best thing you can do to protect your rights and the financial well-being of you and your family.
From falls, to swimming pool accidents, to pedestrian and bicycle collisions, to charter and rental craft accidents, to injuries involving one of Southwest Florida's many tourism operators, these are complex cases best left in the hands of a law firm with decades of experience.
If you or a loved one is injured, call Associates and Bruce L. Scheiner, Attorneys for the Injured, at 1-800-646-1210.