Autumn is traditionally the time of year when many teenagers get their driver's licenses. Those eligible by age through the summer and autumn often enroll in driver's education classes at their local high school.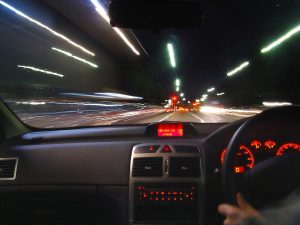 Like traditional schooling, COVID restrictions are impacting driver's education in many ways, including less in-person class time and behind the wheel training in favor of virtual and online education models.
Our car accident attorneys in Fort Myers and Cape Coral know parents have plenty to stress about as the school year gets underway, both in terms of the coronavirus, and the growing independence that comes with a teenager obtaining driving rights.
Play an Active Role in Your Child's Driver's Education
But the coronavirus pandemic makes playing an active role in your child's driver's education even more vital. After all, children under age 24 are more likely to die in a traffic collision than by any other means. Here are some important considerations:
Our veteran Fort Myers car accident lawyers have written about Car Buying and Insuring a Teen Driver and know that keeping your teen safe at the wheel starts with choice of vehicle and proper insurance. In general, slightly older, less expensive, and larger vehicles offer the most protection for sales price, as well as more affordable insurance rates. Sports cars, four-wheel drives and other powerful vehicles are generally a poor choice.
Know and obey Florida's Graduated Driver's License Program. The program grants driving privileges in stages and places night-driving and passenger limits on young drivers.
Set clear expectations. The Centers For Disease Control and Prevention is among the organizations that offer a Teen Driving Contract, which can be useful for parents and teenagers alike.
Limit passengers: Studies suggest the risk of an accident increases with each passenger in a teen driver's vehicle. These risks increase exponentially when passengers are also teens.
Be an example: Ride often with your teenager and start early by talking to your teen about safe-driving behavior while they are still a passenger in your vehicle.
Personal Injury Claims after Teen Traffic Collisions
Protecting yourself from the financial liabilities that can result from an accident starts with having proper insurance. Remember your teen is even more likely to be injured in an accident while a passenger in another teen operator's vehicle.
There is nothing that better drives home the risks than shopping for insurance for your teen driver. Expect to pay double or even triple the rates for an adult driver. However, buying adequate liability limits, and including underinsured motorist/uninsured motorist coverage (which is optional in Florida but protects your teen when in another vehicle or when in a collision with a vehicle that lacks adequate insurance to pay for damages) is vital before allowing your teen to hit the road.
These are often tragic cases, involving multiple claims among close friends. Securing experienced legal representation in the immediate aftermath of a serious or fatal crash is the best thing you can do to protect your rights. Being proactive when it comes to your teen's driver's education is the best thing you can do to prevent a tragedy from occurring in the first place.
If you or a loved one is injured, call Associates and Bruce L. Scheiner, Attorneys for the Injured, at 1-800-646-1210.