Lawmakers from Tallahassee to Washington are taking up the issue of COVID liability, in large part to protect schools and businesses while limiting the rights of victims to recover amid the worldwide pandemic.
Gov. Ron DeSantis has been largely mute on the subject of COVID liability. Channel 4 News in Jacksonville reports DeSantis was not among the 21 Republican governors who signed a letter to Congress asking for COVID liability protections for schools, businesses and healthcare workers.
COVID School Liability
The Tampa Tribune reports some school districts are asking parents to sign COVID liability waivers before their kids return to school. Some districts have asked the same of staff, although teachers unions have fought back and largely eliminated the requirement that teachers forfeit their rights to a safe work environment by signing such a waiver.
The issue of opening schools in Lee, Collier and Charlotte counties later this month is complex. While the Lee County School District announced it would make masks mandatory, there will be no temperature checks, as the district cited questionable effectiveness and cost and logistical concerns. Air handling is another major issue. Most modern schools will allow for a greater mix of fresh air to enter air conditioning systems, albeit at significantly higher cooling costs.
COVID Work Injury
The complexities of determining whether the virus was work-related are a difficult challenge claimants must face when bringing a COVID-19-related workers' compensation claim, according to the Daily Business Review. It's a critical distinction for workers, because lost wages would be paid and treatment provided for a work injury, while those not determined to be work related can result in large medical bills, unpaid time off and even job loss.
The Florida Office of Insurance Regulation ruled in April that health-care workers who contract COVID should be covered under  Section 440.151, Fla Statute, which outlines Florida's occupational disease theory.
However, workers filing a claim will be required to prove their work injury meets all of the requirements of the state's occupational disease theory, including:
Medical evidence that COVID was contracted while on the job.
That the nature of their job exposed them to a higher risk than they would have faced as a general member of the public.
A number of other occupations, including school teachers and grocery store workers, would likely qualify under those criteria, however statistics thus far do not show COVID worker's compensation claims being filed in large numbers. According to research conducted by the State of Florida, in March 2020, the filing of workers' compensation claims decreased only 2%. However, April 2020 reflects a drastic 23% decrease in workers' compensation filing rates.
COVID Nursing Home Liability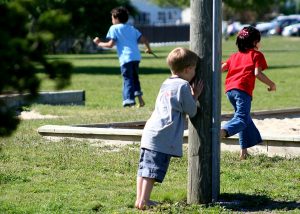 The issue of COVID in nursing homes will be litigated for the next decade. There is every evidence that these large for-profit nursing home corporations have known of the risks of contagion for years and largely failed to plan for or mitigate those risks.
A number of proposals have also made it to Florida lawmakers in Tallahassee. Most would curtail the rights of workers, students, consumers, and nursing home residents. An experienced injury lawyer in Fort Myers or Cape Coral will be in the best position to advise you of your legal rights during this uncertain time.
If you or a loved one is injured, call Associates and Bruce L. Scheiner, Attorneys for the Injured, at 1-800-646-1210.