COVID-19 may be at least partially responsible for reducing drunk driving deaths in Florida by one-third.
In 2020, there were 746 fatalities from crashes involving alcohol, drugs, or a combination of both in Florida – a decrease of more than 33% from 2019.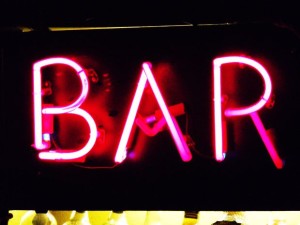 However, the Florida Department of Highway Safety and Motor Vehicles is not letting up on efforts to further reduce the risks of these senseless tragedies, which continue to be the cause of about one-third of fatal injuries on the road. This month, law enforcement across Florida are launching the "Never Drive Impaired" campaign in partnership with state agencies and safety organizations across Florida to remind motorists that there is never an excuse to drive impaired.
"Choosing to drive under the influence of alcohol or drugs can have serious, life-altering consequences. You can hurt yourself. You can hurt others," said FLHSMV Executive Director Terry L. Rhodes. "Keep our roads, loved ones, and yourself safe by pledging to Never Drive Impaired. No Excuses."
Deaths by impaired driving fell by one-third, while there were 16 percent fewer crashes and 26 percent fewer injuries. Safety advocates cite coronavirus restrictions is the primary driver of the reduction.
Drunk Driving Injury Claims
These are some of the most tragic cases our injury attorneys have handled during our half century of fighting for the rights of injury victims and their families in Southwest Florida. We continue to support efforts by Mothers Against Drunk Driving, as well as sobriety checkpoints and increased enforcement efforts by local law enforcement.
"The tragedies caused by impaired drivers on our roadways haunt the families who will never have the chance to hug their loved ones again," said Colonel Gene S. Spaulding, Director of the Florida Highway Patrol. "If you are impaired in any capacity, don't drive – no excuses."
These are some of the most complex cases a law firm can handle. Even in cases where liability is clear, insurance limits, uninsured/underinsured motorist claims, contributory negligence, and other legal challenges can be barriers to making a just recovery. Extent of injuries and the presence of multiple victims can also complicate claims.
Our drunk driving injury attorneys continue to advocate for our clients in the courtroom even as we work to raise awareness in our community about the tragic consequences of driving after consuming alcohol or other mind-altering substances. We urge each of you to make a commitment, to talk to your friends and family, and to make it socially unacceptable in your circle. Be better. We have all had changes in perspective over the long COVID lockdown.
Resolve to enjoy your new freedom responsibly. Be grateful we will soon be able to visit together and return to a more normal life. In today's world, with apps like Uber and Lyft at your fingertips, there is no excuse for taking the risk of getting behind the wheel while under the influence.
If you or a loved one is injured, call Associates and Bruce L. Scheiner, Attorneys for the Injured, at 1-800-646-1210.