Graduation season is upon us, followed by summer. Hopefully, we are putting the worst of the coronavirus pandemic behind us, and millions of Americans are itching to travel. Among those at highest risk are teenagers and young drivers.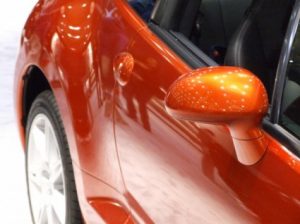 We continue our safe-driving series by reminding Southwest Florida parents about talking to their kids about the risks and ensuring your teen is properly insured and is driving a suitable vehicle.
Much has been made about the extra risks teens face: Driver inexperience, uncertainty in unusual conditions like rain or heavy traffic, riding with other teen passengers, distraction, driving at night, and driving while intoxicated.
The Insurance Institute for Highway Safety reports teenagers drive less than all but the elderly, yet are three times more likely to be involved in fatal crashes than drivers over the age of 20. Those ages 16 and 17 are at highest risk.
But the truth is many risks are preventable.
Keeping Your Teen Safe on the Road
Avoiding common accident scenarios can substantially reduce the risks to your teens.
Distraction: Whether by electronic device or passengers, is deadly for everyone. But novice drivers are at particularly high risks.
Obey the law: From graduated driver's license requirements, to the rules of the road, an unwavering commitment to the law will always serve you well. Restrictions on number of passengers, night driving, and other limitations will allow your teen to gain skills while taking on incrementally increasing risk factors.
Make a contract: These can be invaluable. Setting expectations and consequences can also allow you to address numerous other dangerous scenarios. From getting into cars with other drivers, to seat belt use, to geographical travel limitations, many factors can contribute to your teen's overall injury risks.
But the road isn't the only place where risks can be addressed and mitigated.
We have written before about buying and insuring your teen's vehicle, but the importance of smart choices cannot be overstated. Our Fort Myers injury lawyers encourage you to do your homework. In general, larger, slightly older vehicles, with advanced safety features will allow for the best compromise when it comes to affordability. High-powered vehicles or 4-wheel drive off-road vehicles are generally poor choices.
Those who have not priced auto insurance for their teenager are likely in for some sticker shock, with premiums commonly running to several hundred dollars a month with basic coverage on an inexpensive vehicle. But parents need to buy adequate insurance in all cases with coverage limits high enough to be of real value in the event of a collision. Additionally, parents must always buy uninsured/underinsured motorist coverage, which is optional in Florida but will cover your teenager in the event of a collision while your teen is riding in another vehicle or when your teen is involved in a collision with a driver who lacks sufficient coverage to pay for damages.
Proper planning, setting clear expectations, and avoiding common high-risk scenarios can go a long way toward making sure your teen stays safe on the road as we enter the summer months, a period traffic safety experts refer to as the "100 Deadliest Days for Teen Drivers."
If you or a loved one is injured, call Associates and Bruce L. Scheiner, Attorneys for the Injured, at 1-800-646-1210.