According to John Ulczycki with the National Safety Council (NSC), having a car accident in Naples and elsewhere is the gravest summertime threat for residents across the state.
For most Americans, car accidents are the leading cause of injury. During the summer season, more cars travel the country roads for more miles. For that reason, June, July and August have the highest rates of auto accidents!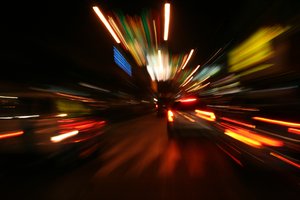 If you're really concerned with living to see September, Ulczycki says that you need to be cautious and careful on our roadways and you need to wear a seat belt.
Our Naples accident lawyers are here to help you to get through the busy and dangerous summer travel season. It's awfully congested out there, especially here in Florida. Residents from around the country are heading out on their summer vacations and many of them head to the state of Florida to do just that. We're asking drivers to slow down, to calm down and to be a courteous driver this summer.
In the state of Florida, there were close to 2,500 roadway fatalities in 2010. While this is a near 5 percent decrease from the year before, officials are warning of an increase over the next few months.
Lee and Collier County were pretty active during this time. In Lee County, we saw nearly 5,000 traffic accidents in just 2010. Collier County trailed behind, but was still pretty high in comparison to the rest of the state, with nearly 2,000 traffic accident-related fatalities.
Statewide, there were close to 235,500 traffic accidents in 2010. These accidents involved more than 338,000 drivers. If you break it down, that's nearly 650 car accidents a day! Many of these accidents happened during the summer months. In 2010, there were more than 2,440 fatalities and another 125,000 people injured. That's not counting the accidents that just resulted in property damage, which account for another 108,500 accidents.
Just because you're not in a car doesn't mean that you don't have to worry. Bicyclists and pedestrians are at serious risks for accidents during this time. The numbers for these types of accidents increase over the summer months, too! In 2010, there were nearly 100 bicyclists killed in the state of Florida. In addition, there were out 5,000 bicyclist injuries as a result of traffic-related accidents. Pedestrians weren't any better off. In 2010, there were nearly 500 pedestrians killed in the state of Florida in addition to the more than 7,000 who were injured, according to the Florida Department of Highway Safety and Motor Vehicles (DHSMV).
Drivers are asked to be cautious of all kinds of travelers on our roadways.
We're all using the same roads to get to our destinations safely. Let's all work together to achieve this common goal. There's no use in getting aggravated or getting frustrated on our roadways. It's import to calm down behind the wheel and to make safe decisions. During this time of the year, sometimes our emotions get the best of us and accidents result. Be safe, calm and courteous behind the wheel through the summer travel season and help us all to get their safely.

Associates and Bruce L. Scheiner, Attorneys for the Injured, is a law firm that's dedicated to helping the victims of car accidents in Naples, Cape Coral, Fort Myers, Lehigh Acres and elsewhere in the area. Call today to schedule your free and confidential consultation to discuss your rights. Call 1-800-283-2900.

More Blog Entries:
Risks of Car Accidents in Cape Coal and Elsewhere Likely during Summer Travel Season, Florida Injury Lawyer Blog, June 1, 2012
Fatal Car Accidents in Naples and Elsewhere Up 12 Percent in 2012, Florida Injury Lawyer Blog, May 30, 2012