Johnson & Johnson, along with its subsidiary DePuy, recently lost a $500 million lawsuit in a consolidated case of five Texas patients who suffered serious injury as a result of defective hip implants.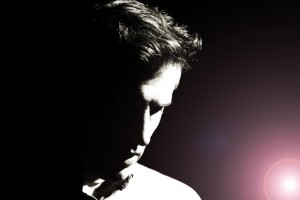 The patient accused the company of concealing the design flaws and dangers of its Pinnacle artificial hip implants. Plaintiffs alleged these metal-on-metal implants:
Failed prematurely
Caused tissue death
Resulted in bone erosion
Left them with high levels of metal in their blood
Although the manufacturing company was aware of the shortfalls of its products, plaintiffs alleged, it continued to market them aggressively. These artificial hips were touted as being best-suited to younger patients and those with more active lifestyles. 
Following a two-month trial, the Dallas jury mulled its decision for a full week before concluding the five plaintiffs were entitled to $142 million in compensatory damages and $360 million in punitive damages.
It is worth noting that Texas law requires judges to limit the amount of punitive damages a plaintiff can receive, and that's likely to happen in this case. Punitive damages are intended to punish a defendant for deplorable and grossly negligent actions, whereas compensatory damages are only to compensate the victim for actual losses.
Still, this case is significant because it was the second such case tried, and there are 7,000 defective product lawsuits pending in that multi-district litigation. The first case, which concluded in 2014, resulted in a favorable verdict for the defense. Although none of the future cases are bound by the outcome of this second trial, it does threaten to cause J&J to suffer serious damage if it presses forward with trying each of these cases. Legal scholars know it's likely more prudent to settle these cases ahead of trial.
Of the six different arguments defendants presented in these cases – one for each of the plaintiffs that have come forward so far – only one of them has been effective. In the 2014 case, J&J argued the surgeon implanted the device incorrectly. There was apparently enough evidence of this, so the manufacturer prevailed in that case.
However, the same argument could not be made with regard to the other five plaintiffs who suffered extensive injuries as a result of these implants. As one of the plaintiff attorneys explained to Bloomberg Business, "The other five (arguments) haven't worked and won't, because it is a defective product."
The company has said it has strong grounds for appeal, so that will likely be the next step in the case.
Still, the verdict, which is the second-largest jury award in the country this year, suggests these cases aren't going away anytime soon.
The company stopped selling the Pinnacle hip device three years ago, when the U.S. Food & Drug Administration (FDA) bolstered regulations for artificial hips. Three years earlier, the company recalled 93,000 ASR hip replacements, also made by DePuy for many of the same reasons that Pinnacle is now being targeted. Approximately 12 percent of those devices failed within just five years of implant.
The company settled claims with thousands of ASR plaintiffs for $2.5 billion.
Approximately 170,000 DePuy hip implants were placed in patients after the devices went on the market in 2000.
Call Associates and Bruce L. Scheiner, Attorneys for the Injured, at 1-800-646-1210.
Additional Resources:
J&J Ordered to Pay $502 Million Over Pinnacle Hip Failures, March 17, 2016, By Tom Korosec and Jef Feeley, Bloomberg Business
More Blog Entries:
PJ Scheiner Speaks at 2016 Anatomy of a Personal Injury Lawsuit, March 15, 2016, Fort Myers Defective Product Attorney Blog