Florida's dram shop law may offer monetary relief for drunk driving accident victims – but only under limited circumstances.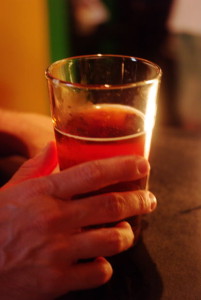 As far as dram shop laws go, Florida's is one of the most narrow. Codified in F.S. 768.125, the measure protects persons and business establishments that furnish alcoholic beverages to those of lawful drinking age who are not known to be habitually addicted to alcohol. That means the only time drunk driving accident victims can sue the bar that served the driver may be if the driver was under 21 or if he or she was a known alcoholic.
There have been some instances in which the courts have extended liability, but it usually involves additional assumption of duty. That's what plaintiffs in the recent case of Torre v. Flanigan's Enterprises Inc. sought to establish.
According to court records, the crash occurred on Dec. 2, 2011. In the hours before the car accident, the at-fault driver was a patron at defendant's establishment. There, she consumed a number of alcoholic drinks and allegedly became impaired.
The restaurant had a policy to intervene in order to try to prevent patrons who were drunk from driving. Protocol was to either take the driver's keys or make sure they left in a taxi or with a sober driver. That didn't happen this night. Instead, the driver's server gave her a glass of water, hoping it would help to "sober her up."
However, the woman still left the restaurant in her vehicle. A short time later, she crossed into an opposing lane of traffic and slammed into another vehicle. Three people inside that other vehicle were seriously injured.
Those individual plaintiffs sued the restaurant, alleging it should be held responsible for the driver's actions. Although they conceded that F.S. 768.125 would typically shield the establishment from liability, they argued the restaurant, by way of its internal policy, assumed a duty to ensure patrons didn't drive away drunk – and it failed in ensuring this duty was carried out.
Defense moved for a dismissal, citing the statute. Trial court granted. Plaintiff appealed.
In the argument to Florida's Fourth District Court of Appeal, plaintiff pointed to the court's 2004 ruling in Estate of Massad ex rel. Wilson v. Granzow. In that case, a guest at a party at another man's home became intoxicated and fell and hit his head. The host took it upon himself to "take care of" this guest, gave him a prescription drug that was not prescribed to the victim (which made his condition worse) and then left him poolside. The man fell into the pool and drowned.
The court in Massad held that defendant could be held liable not because he had served decedent alcohol, but because of the things that occurred after that point – specifically that the host had "voluntarily undertaken" a duty.
The 4th DCA ruled that the "undertaker's exception" did not apply in this case.
Neither did the precedent set in Bardy v. Walt Disney Word Co. in 1994. In that case, a Disney employee became intoxicated at a party hosted by the park and on its premises. The worker went to sleep in his car. Later, a security guard told him he had to leave. Even though worker told him he was too drunk to drive, the guard told him he had to leave or be arrested. The worker left and was soon after seriously injured when he ran into a light pole. In that case, the court ruled the company could be liable because the security guard required the employee to drive and threatened him with legal consequences if he did not. By contrast in this case, defendant did not require the patron to leave, much less to drive herself.
The common law rule, which is codified in F.S. 768.125, absolves sellers for blame for the drunken actions of another unless the negligent party is either underage or a known alcoholic.
Call Associates and Bruce L. Scheiner, Attorneys for the Injured, at 1-800-646-1210.
Additional Resources:
Torre v. Flanigan's Enterprises Inc., March 9, 2016, Florida's Fourth District Court of Appeal
More Blog Entries:
Pornomo v. U.S. – Court Puts Brakes on Bus Accident Case, March 18, 2016, Fort Myers Drunk Driving Accident Lawyer Blog