As an Orange County woman lay dying in the intensive care unit of an Orlando hospital last month following a horrible car accident, detectives were perplexed by the stab wounds on her neck. Multiple wounds that were later cited as contributing to her death.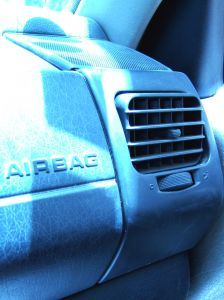 But it wasn't until a week before she died that detectives got a break: In her mailbox. There, they discovered a letter form the dealership where she purchased her vehicle. The letter encouraged her to have the vehicle repaired immediately, as faulty airbags could result in the airbag exploding.
Her death was the third of at least four that so far have been tied to the Takata airbag recall that has the potential to affect 14 million vehicles made by 11 auto manufacturers worldwide. Instead of protecting drivers in the event of a crash, the airbags apparently explode in a burst of shrapnel that is sent flying into the neck, head and chest areas. So far, federal safety regulators have issued an unusually stern warning to the owners of some five million vehicles, urging them to have their airbags repaired "immediately." Recall of another three million is expected to be announced in short order.

Car accident lawyers in Fort Myers expect we will learn in the coming weeks and months of many more cases in which drivers were seriously injured or killed as a result of faulty airbags. While large defective auto part recalls have become something of the norm in recent years, due to heightened pressure from federal safety officials (and a desire by manufacturers to limit liability), this one is different. It's on track to be the largest auto part recall in history.
Takata, a Japanese manufacturer, produces airbags for approximately one-third of the global market. The defect is believed to exist in the assembly process (as opposed to the installation process) which means the problem is far more widespread. This company is going to have to likely rely on competitors' help to keep up with demand for replacement airbags, while also maintaining pace for new models.
But a recall won't excuse the company from liability. It's very likely we will soon see a significant number of product liability lawsuits filed over this issue. Industry experts have opined the recall could take several years to complete, and in the meantime, there will be hundreds of thousands if not millions of vehicles on the road putting drivers and front seat passengers at especially serious risk.
Also problematic is the fact that while the National Highway Traffic Safety Administration is pushing consumers to take immediate action, many of the manufacturers don't yet have the parts to fix the vehicles.
This newest revelation of major vehicle defects follows the defective ignition switch recall, linked to 29 deaths in the U.S. It was later learned that General Motors had concealed the issue for years, despite repair costing roughly $2 a vehicle.
On the airbag issue, a New York Times investigation just a few months ago revealed that both Takata and Honda knew about the flaws in airbags for years before initiating the recall. That investigation revealed that, far in excess of the four deaths directly linked to the defective airbags, federal regulators have received 139 injury complaints regarding Takata airbags, with nearly 40 of those specifically referencing exploding air bags.
Call The Associates and Bruce L. Scheiner, Attorneys for the Injured, at 1-800-646-1210.
Additional Resources:
It Looked Like a Stabbing, but Takata Airbag Was the Killer, Oct. 20, 2014, By Hiroko Tabuchi and Christopher Jensen, The New York Times
Why the Takata airbag recall is different, Oct. 23, 2014, By Bruce Kennedy, CBS Money Watch
More Blog Entries:
GEICO v. Rodriguez – Court Orders Insurer to Pay Sanctions for Driver's False Statements, Sept. 25, 2014, Fort Myers Car Accident Lawyer Blog