Unless a crash involves a single vehicle and a single driver, it's very likely those involved are going to be dealing with multiple insurance companies, to varying degrees. None are going to be especially eager to offer a fair settlement.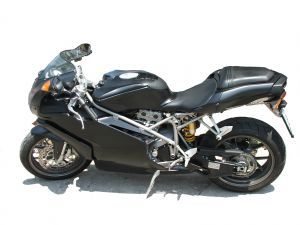 Negotiating with just one insurance company can be a challenge. With multiple insurance policies and agencies, it's important to have a legal advocate who can serve as your assertive voice in the fight to obtain the compensation you deserve.
In the recent case of Green v. Johnson, the claim stemmed from a motorcycle accident in which a young man and father of two was killed. The children's mother (the decedent's girlfriend) sought compensation from multiple insurers on behalf of the children. It was not an easy battle. However, the Louisiana Supreme Court recently ruled in her favor with regard to one of those insurance companies, which had denied uninsured motorist coverage on the grounds decedent was not an insured.

Our Cape Coral motorcycle accident lawyers know these cases can be complex — here, there were a total of three insurance agencies and four policies to be sorted.
In the Green case, one of the insurers flat-out refused to pay. The case was complicated by the fact that the man was driving a motorcycle he co-owned with another individual at the time he was struck by the at-fault driver, who was operating a sport utility vehicle.
Plaintiff filed a lawsuit, naming as defendants the at-fault driver, his insurance company, her own insurance company, which provided coverage to the motorcyclist per policy provisions and the insurance company that covered the motorcycle itself. She later amended the complaint to include the insurer of a policy obtained by the co-owner of the motorcycle. That insurer denied uninsured motorist benefits on the ground the operator of the motorcycle was not a named insured, even if the motorcycle itself was covered.
Claims against the other insurers were settled, and therefore dismissed in court. But the claim against the bike's co-owner insurance company persisted in court. The district court ruled in favor of the insurer and the appellate court affirmed. However, that ruling has now been reversed by the Louisiana Supreme Court.
In its decision, the court noted that while an insurer has the right to limit liability coverage and enforce contract conditions (so long as they are unambiguous), in this case, the UM policy provision stated an "insured person" may be someone who has the express or implied permission of the policy holder to operate the insured vehicle. As co-owner of the motorcycle, the decedent had the express permission of the policy holder, and therefore his estate was entitled to UM coverage, which allowed for an additional $100,000 to be paid to the children he left behind.
Call Associates and Bruce L. Scheiner, Attorneys for the Injured, at 1-800-646-1210.
Additional Resources:
Green v. Johnson, Oct. 15, 2014, Louisiana Supreme Court
More Blog Entries:
GEICO v. Paton – Florida Bad Faith Insurance Verdict Stands, Oct. 8, 2014, Cape Coral Motorcycle Accident Attorney