Older adults are not only more prone to suffer falls, they are more likely to incur serious and lasting physical harm as a result of a fall.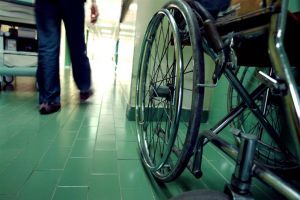 According to the U.S. Centers for Disease Control and Prevention, a typical nursing home with 100 beds reports 100 to 200 falls a year. However, it's important to note many falls are never reported. Most patients fall more than once, and about 35 percent of those who suffer falls in nursing homes can't walk. An estimated 1,800 nursing home residents die as a result of falls annually.
Most of these incidents are largely preventable. Nursing home staffers know or should know who is at risk of falling, and take appropriate preventative measures. That is exactly what plaintiffs in Mattox v. Life Care Centers of America, Inc. alleged did not happen. Plaintiffs contend their 88-year-old mother suffered a fall as a result of negligent care. Her health rapidly deteriorated soon after the fall, and she died the following day in the hospital.

Our Fort Myers elder care lawyers understand decedent had been a staunch advocate for the elderly in her younger years, serving as the first administrator for her local community's Area Agency on Aging. According to her 2008 obituary, "She worked diligently to keep her elderly clients safe from abuse and fought for each one to help them stay in their own home, so as not to be placed in a nursing facility."
And yet, in her own twilight years, her family says she suffered as a result of negligent elder care.
Even worse, her family was nearly denied the chance to obtain justice, as trial court granted summary judgment to defendants after finding plaintiff's expert witness affidavits failed to demonstrate actual knowledge of the applicable standard of health care practice. This was key because the case is technically one of medical malpractice. Ultimately, the Idaho Supreme Court reversed, remanding the case back to the lower court for trial.
According to court records, decedent was a resident in a long-term nursing care facility from 2003 until her death five years later, when she suffered a fractured femur in a fall at age 88. The complaint filed by her son indicated his mother had a history of falling, nursing home staffers knew of this history and failed to provide adequate care necessary to prevent falls and injury and her death was a proximate result of the poor level of care.
Nursing home moved for summary judgment on grounds plaintiff had not provided evidence the center's level of care fell below appropriate standards or that it was the proximate cause of decedent's death. Plaintiff responded with the submission of affidavits from his mother's primary care physician, stating the center failed to follow his orders and its own care plan for her, as well as from a nurse who opined the facility's care fell below acceptable standards.
Trial court ruled neither of these affidavits were admissible, and thus granted summary judgment to defendant.
The Idaho Supreme Court reversed, finding the affidavits "clearly admissible." Both expert witnesses provided ample reason to believe they were familiar with applicable standards of health care practice.
The woman's doctor reported he ordered the use of hip protectors, crash mates, side rails, low bed position, bed alarm, wheelchair alarm, toilet alarm, personal alarm and two-person transfers for the patient. These instructions were not adhered by the staff, and the doctor reported as a result, "She suffered an excessive number of falls."
Her son will now have the opportunity to bring these claims to a jury.
Call Associates and Bruce L. Scheiner, Attorneys for the Injured, at 1-800-646-1210.
Additional Resources:
Mattox v. Life Care Centers of America, Inc., Oct. 29, 2014, Idaho Supreme Court
More Blog Entries:
Boler v. Security Health Care – Nursing Home Arbitration Contract Not Upheld, Oct. 30, 2014, Fort Myers Nursing Home Abuse Lawyer Blog