If you're planning on serving cocktails at you holiday party this year, you're going to want to make sure that your guests have a safe ride home. After all, you could be held responsible. Unfortunately, anytime there's a celebration, the danger of drunk driving is always a possibility, as is a terrible car accident causing injuries to all involved.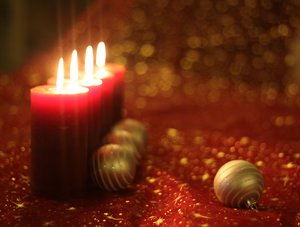 Our Cape Coral accident attorneys want to make sure your party is successful — and safe! Go ahead and review the following tips when planning out this year's holiday festivities. Be a good hosts and lookout for your guests.
Holiday Party Safety Tips:
-Don't serve liquor. You don't need booze to have a good time. We do understand that this may not be realistic, but moderation is key.
-Keep an eye on how much your guests are consuming. Open bar only encourages over-drinking. You could even provide guests with "drink tickets" with a certain amount for each guest.
-Make sure your guests are well fed. Consider serving food when the bar closes.
-An hour to two before the party ends, close the bar to allow for more time to "sober up." Check up on all guests before closing down for the night.
-Consider having the party off-site. If the party takes place at a restaurant or a hotel with a liquor license – and the facility's employees serve the drinks – you're less likely to be held responsible.
-Make sure that cab rides are available for all guests. Keep company phone numbers at hand. Offer these numbers to guests without a designated driver.
-Keep an eye out for minors. You can get in some serious trouble if you're busted by authorities serving alcohol to minors.
-In Florida, party hosts' are responsible for their guests' actions after leaving a party intoxicated only if the guests are minors or the person is addicted to alcohol.
-Consider hiring a professional bartender. This way they can monitor how much guests are consuming.
-As a party host, you're urged not to get too intoxicated. You're going to want to keep an eye on all aspects of your party. Stay sober and stay in the loop.
-Make sure there are plenty of drinks without alcohol on hand to not only encourage guests to stay sober, but also to offer guests a designated driver as needed.
-Make sure that all guests who are drinking have a designated driver or a safe way home.
-Allow guests to spend the night if they don't have a safe way to get home. Have blankets, sleeping bags, and pillows ready.

Contact Associates and Bruce L. Scheiner, Attorneys for the Injured, if you or someone you love has been injured in a drunk driving accident. For experienced advice about your rights, call 1-800-283-2900 for a free case evaluation.
More Blog Entries:
Local Officers in Search of Drunk, Drugged and Distracted Drivers to Prevent Fatal Car Accidents in Lee County through Holidays, Florida Injury Lawyer Blog, December 14, 2011