According to the Centers for Disease Control and Prevention (CDC), there are nearly 5 million Americans who suffer dog bite injuries nationwide every year, which includes any dog bite injury in Fort Myers and elsewhere in South Florida. Statistics show that one out of every five dog bite incidents requires medical attention.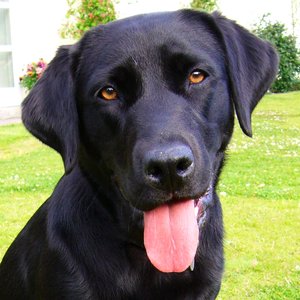 During the holiday season, residents across the state will be venturing out to visit with friends and family members. A majority of these holiday gatherings will be at people's homes where dogs are present. Although dogs may be referred to as "man's best friend," they can be unpredictable and dangerous. Our Fort Myers dog bite injury attorneys ask that everyone take the proper safety precautions to protect people, especially young children, from a dog-related injury. Nearly 1,000,000 people are injured every year from "man's best friend." Many of these accidents happen during holiday gatherings when dogs are exposed to unfamiliar people.
In 2006, more than 31,000 Americans underwent reconstructive surgery because of dog bite incidents. Many of these injuries happened to children. Young ones between the ages of 5- and 9-years-old are more likely than any other age group to suffer a dog bite-related injury. People who have a dog in the household are more likely to experience a dog bite injury. As the number of household petsincreases, so does the number of dog bite accidents. Households with more than two dogs are proven to be five times more likely to experience a dog bite-related injury than a household that doesn't have any dogs.
If you'll be heading to a holiday gathering where a dog will be present, here are some tips to keep in mind and to share with family members and friends:
-Children should never approach a dog they don't know.
-When children are afraid of a dog, they shouldn't run or scream.
-When alarmed, a child should stand still (or "be like a tree").
-If your child gets knocked over by a dog, the child should get into a ball and remain still.
-Children shouldn't play with a dog unless an adult is present and is supervising.
-You should report a stray dog or any dog that is displaying unusual behavior.
-Children should avoid direct eye contact with a dog.
-Never bother a dog while it's caring for its pups, eating or sleeping.
-Always allow a dog to sniff you before you pet it.
-If a child is bitten, it should reported to an adult immediately.
Parents are urged to keep dogs away from children during this year's holiday gatherings. Children don't typically understand the proper behavior to exercise when near dogs. At the same time, dogs can be unpredictable. Have a safe and Happy Holiday season!

Victims of dog attacks have rights under the law, and our entire family of expert attorneys and support staff at Associates and Bruce L. Scheiner, Personal Injury Lawyers, believes that justice is worth fighting for. If you or a loved one has been injured by a dog bite, call 1-800-Dial-BLS, or visit our website at www.focusedonjustice.com to discuss your rights.
More Blog Entries:
State Farm Ranks Florida as Top State for Dog Bites, Florida Injury Lawyer Blog, May 20, 2011
"Man's Best Friend" Can Turn On Family Members in an Instant, Florida Injury Lawyer Blog, January 8, 2011