How long do you think it will be before autonomous vehicles are on the roads of Southwest Florida?
If you think you are fully aware of the breakneck speed at which technology is changing all of our lives, consider this: Self-driving vehicles have already been on the roads of Lee County for more than a year.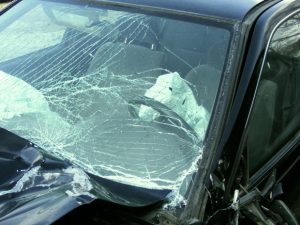 Media outlets swarmed over the news this week after Gov. Ron DeSantis signed into law a measure that will allow self-driving cars, without human backup, to hit the roads in Florida in time for the Fourth of July weekend. Fox 13 Orlando reported it will put Florida at the very forefront of a number of progressive states that have sanctioned the use of such technology on public roads.
But attentive Southwest Floridians know this is not the beginning of driverless cars on Southwest Florida roads. Babcock Ranch, a sprawling new community being built across the Lee and Charlotte county line, began testing last year an imported 12-person shuttle bus with a top speed of 8mph (13kph). The driverless shuttle has the potential to reach speeds of 30mph once additional infrastructure is completed. The National Highway Traffic Safety Administration shutdown the effort after it was announced the autonomous vehicles would be used to transport school children. Today, the driverless buses at Babcock operate with an attendant, as was required by Florida law until DeSantis' signature last week removed the need for a human overseer.
Autonomous Technology & Personal Injury in SWFL
These technological advances hold great promise as they continue to evolve at breathtaking speed. Our car accident lawyers in Fort Myers and Cape Coral know the potential is there to address the biggest threat on the road: Bad drivers.
"The fact of the matter is people are distracted when they drive. So if we get this and it's right, I think you're going to have safer roadways, (and) make better use of our existing roads which will alleviate traffic," the governor said.
However, such technological advances are already complicating the picture when it comes to recovering damages in a personal injury or wrongful death lawsuits. Software technology, including advanced warning systems, and in-car electronics and communication systems, have been blamed for scores of serious and fatal traffic accidents each year, with a number of cases for damages being pressed against large technology companies and auto manufacturers, including Apple and Tesla, via defective vehicle or dangerous product lawsuits.
As driverless cars hit the road, many are operated by separate companies (as is the program at Babcock), often with imported vehicles and assistive technologies. Courts are only now beginning to wrestle with the many important legal questions that are arising as a result of mass introduction of such technologies into the marketplace. Determining liability will continue to be a complex process best left to Fort Myers car accident attorneys with extensive experience and a proven track record of success.
If you or a loved one is injured, call Associates and Bruce L. Scheiner, Attorneys for the Injured, at 1-800-646-1210.