Law enforcement agencies will be out in force this week, making sure the scariest thing about Halloween weekend isn't the other motorists on the road.
As our Fort Myers injury attorneys reported last week on our Florida Injury Lawyer Blog, the Halloween weekend is also a dangerous time for pedestrian accidents and accidents involving premise liability, including dog attacks.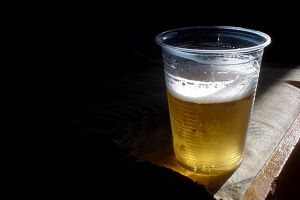 But drunk driving accidents in Fort Myers remain one of the primary threats to a safe enjoyment of the weekend. And Fort Myers police and law enforcement agencies statewide will be out in force. Last year, 1,004 motorists were killed in drunk driving accidents in Florida, according to the Department of Highway Safety and Motor Vehicles.
A total of 617 drunk driving accidents in Lee County were reported, claiming 25 lives.
Statewide, troopers from the Florida Highway Patrol will join local law enforcement in a "Drunk Driving. Over the Limit. Under Arrest" Campaign through Sunday night.
"There is not a Halloween costume clever enough to hide an impaired driver who has made the poor decision to get behind the wheel," said FHP Director, Colonel John Czernis. "Whether you've had one too many or way too many it is just not worth the risk. Remember, Buzzed Driving is Drunk Driving. Our troopers will be vigilant in their efforts to remove impaired drivers from our roadways."
Fort Myers Police Chief Doug Baker said one of the department's goals remains to reduce the number of drunk driving accidents. Unfortunately, the 133 people arrested for drunk driving so far this year is 17 percent more than during the same period of time last year.
"Sadly, that slogan you may have heard on the radio and on television, "Over the Limit, Under Arrest," hasn't reached many drivers," Baker wrote in a News-Press column recently. "Avoid the use of alcohol while operating a motor vehicle and always make use of a designated driver if you have consumed alcohol. Don't become a statistic; remember that the life you save may be your own!"
Safe driving tips from the Highway Patrol:
-Plan a safe way home before festivities begin.
-Designate a sober driver.
-If impaired, phone a friend, use a taxi or rely on public transportation.
-Report drunk drivers by calling *FHP (*347)

Associates and Bruce L. Scheiner, Attorneys for the Injured, has remained active for decades in supporting measures aimed at combating the dangers of drunk driving. The firm provides support for local sobriety checkpoints, the local chapter of Mothers Against Drunk Driving and the Lee County Sheriff Office's Mobile Eyes campaign. Call for a free and confidential consultation to discuss your rights. 1-800-283-2900.