As Fort Myers enters the winter tourist season, police have an ominous warning: When it comes to distracted driving, Fort Myers is the second-most-dangerous city of 97 cities its size in the State of Florida.
Our Fort Myers accident lawyers understand that seasonal traffic can be a real headache — we drive in it, too. But being involved in — or causing — a car accident in Cape Coral or Fort Myers is far worse than waiting on a red light to cycle through a second time or spending an extra 10 minutes reaching your destination.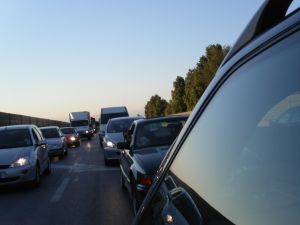 "Halloween is the start to a busy holiday season and tourist season," Chief Doug Baker wrote in a column published in The News-Press. "Be responsible when getting behind the wheel; give yourself extra time to reach your destination. Exercise patience and let cooler heads prevail when caught in traffic."
The Chief said the department will spend season working on education, prevention and enforcement, but motorists must do their part.
More than 5,000 car accidents were reported in Lee County last year, according to the Florida Department of Highway Safety and Motor Vehicles. Nationwide, 5,474 motorists were killed and 448,000 were injured by accidents caused by distracted drivers, according to the National Highway Traffic Safety Administration.
"These numbers show that distracted driving remains an epidemic in America, and they are just the tip of the iceberg," said U.S. Transportation Secretary Ray LaHood.
Only speeding and drunk driving are blamed for more traffic deaths.
Chief Baker is urging motorists to put down their cell phones and to not text while driving.
"We will continue to address issues such as red light running, occupant safety (seatbelts), aggressive and distracted driving, and driving under the influence." he said.

Associates and Bruce L. Scheiner, Attorneys for the Injured, is a law firm dedicated to representing accident victims in personal injury and wrongful death claims throughout South Florida, including Fort Myers, Cape Coral, Naples, Port Charlotte and Sebring. Call for a free and confidential consultation to discuss your rights. 1-800-283-2900.