Prom is supposed to be one of the most memorable events of a teenager's life. But prom night all too often ends in tragedy, with an estimated 500 students dying in alcohol-related traffic accidents during graduation season each year in the U.S.
And apart from the dangers of alcohol, there are always prom dates, friends and cellphones to distract the typical teen driver from keeping their eyes safely on the road.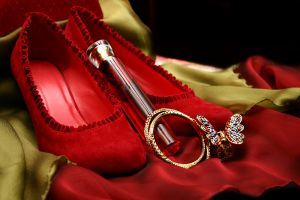 Our Fort Myers personal injury attorneys have long supported efforts to promote safe teen driving. We encourage parents and students to start thinking today of strategies that will make the upcoming prom season safe in addition to joyous.

Sadly, automobile crashes remain the number one killer of teens in the U.S. The vast majority of these fatal crashes are preventable, being caused by speeding, distracted driving and driver error. The risks increase from April to June as teens get caught up celebrating prom, graduation and the end of the school year.
Here are some driver safety tips specifically for prom night:
* Don't drink and drive, don't ride with anyone who has been drinking, and be prepared to call your parents or friends for a ride to the prom or home if the need arises. It is illegal for you or your friends to be drinking, so don't have alcohol in the car. Understand that you may not be allowed into the prom if chaperones detect alcohol on your breath.
* Rent a limo if you or your parents can afford it. It may be the best way to make sure this once-in-a-lifetime event ends with everyone home safe.
* Cap the number of your passengers. Too many passengers can impede your visibility and multiply the distractions.
* Plan ahead and be on time so you're not rushing to your destination or driving around unnecessarily.
The Florida Highway Patrol recommends that teen drivers follow these safety tips every time they get behind the wheel:
* Don't talk on the cell phone, text, put on make-up, comb your hair, or eat while driving. Those who talk on cell phones while driving are four times more likely to have an accident.
* Don't fiddle with the radio or your iPod. Taking your focus off the road for a few seconds could lead to an accident.
* Wear a seat belt. Make sure your passengers also buckle up.
* To minimize the risk of whiplash, adjust your headrest to a height matching your head, rather than being even with your neck.
* Small passengers, whether children or undersized teen friends, should be buckled up in the rear seat. Safety studies show that those of small stature may be injured by front seat air bags. This can occur even accidents involving in low impact collisions.
* Check your tires for wear and make sure they are properly inflated.
* Use a designated driver when going out with friends.
* Obey the speed limit – excess speed is a main cause of teenage accidents.
* Don't run yellow lights.
* Use your turn signals whenever you intend to turn or change lanes.
* Watch out for motorcycles. And don't forget bicycles and pedestrians.
* Don't blast the radio or CD player. Loud music may cause you to miss hearing a siren or a horn warning you of possible trouble.

If you've been injured, contact Associates and Bruce L. Scheiner for a free consultation at 800.646.1210.