Truck drivers who follow new federal rules requiring additional nighttime rest are more alert and less likely to deviate from their lane on the highway, according to a recent study.
The independent study found that the so-called "restart" provision in the current U.S. Department of Transportation hours-of-service rule for commercial truck drivers is more effective at reducing dangerous fatigue than the earlier rule, which required less nighttime rest.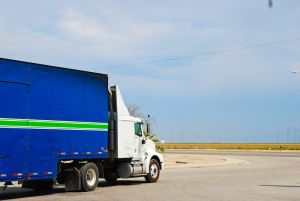 Our Fort Myers personal injury attorneys are aggressive advocates for the victims of trucking accidents.

The study addressed the impact of a new trucking safety rule adopted by the U.S. Department of Transportation's Federal Motor Carrier Safety Administration. The rule, which went into effect July 1, 2013, is intended to provide sufficient time for a driver to recover from cumulative fatigue in cases where they work beyond the weekly maximum driving limits.
Under the new rule, if commercial truck drivers choose to "restart" there 60- or 70-hour duty-cycle limit as allowed by federal regulations, they are required to include at least two nighttime rest periods (from 1 a.m. until 5 a.m.) in their restart breaks to allow sufficient opportunity for sleep recuperation before beginning the next duty cycle. The previous rule required only one nighttime rest period.
Driving long hours on a continuing basis is associated with a high risk of crashes. Truckers who consistently drive long hours experience chronic fatigue and a number of other serious chronic health conditions.
The recent study found that drivers who began their work cycle with just one nighttime rest period required by the old rule experienced:
* Increased lapses of attention;
* Increased sleepiness; and
* More lane drift.
"For the small percentage of truckers that average up to 70 hours of work a week, two nights of rest is better for their safety and the safety of everyone on the road," said Federal Motor Carrier Safety Administrator Anne S. Ferro.
The University of Washington study examined the driving habits of 106 truckers over 1,260 days and over the course of 415,000 miles on the road.
The government estimates that each year the new rule will save 19 lives while preventing 1,400 accidents and 560 injuries.
"This new study confirms the science we used to make the hours-of-service rule more effective at preventing crashes that involve sleepy or drowsy truck drivers," Ferro said.
In 2012, there were 3,921 people killed and 104,000 people injured in crashes involving trucks with a gross weight exceeding 10,000 pounds. That same year, 317,000 large trucks were involved in motor vehicle accidents. Large trucks were more likely to be involved in fatal multiple-vehicle accidents than passenger vehicles.
The latest government study examining crashes involving large trucks found that, in 2012, a total of 194 trucks were involved in fatal crashes in Florida. In addition, Florida accounted for 5.1 percent of all large-truck fatal accidents in the U.S.
If you've been injured, contact Associates and Bruce L. Scheiner for a free consultation at 800.646.1210.