Each and every year in the U.S., there are close to 3 million eye injuries. Of these injuries, about 50,000 permanently lose part of or all of their vision, according to the Optometry Times.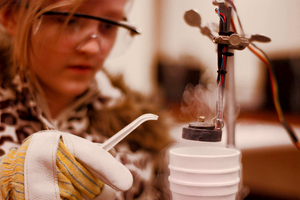 And you'd be surprised to hear how many of these accidents occur on the job. According to the Centers for Disease Control and Prevention (CDC), there are roughly 2,000 workers each and every day who experience an eye-related injury that requires medical treatment.
Our Cape Coral work accident lawyers understand that about 30 percent of eye injuries are treated in the E.R. and more than 100 a day result in lost time from work. Most of these are the result of objects or small particles striking in or around the eye. This can include cement chips, dust, metal silvers and/or wood chips. But it's not just about objects striking the eye. Many workers also suffer from thermal burns and radiation burns. It's a serious problem that can be prevented with a few important precautionary steps.

Officials with the Bureau of Labor Statistics (BLS) report that nearly three out of every five workers injured were not wearing eye protection at the time of the accident.
First a foremost, you want to make sure that your work environment is safe. The most important thing you can do to protect your vision on the job is to always wear appropriate protective eye wear, which can prevent more than 90 percent of serious eye injuries. This is largely your employer's responsibility. To create a safe work place, you must ensure that:
-Hazards from unstable or falling debris are minimized.
-All tools and machinery have safe features in place.
-All workers are properly trained to use their machinery and tools they required to use on the job.
-Bystanders are kept out of the danger zone.
-Everyone is provided with the proper eye protection for each job. Make sure that the eye protection is work at all times. All safety eye wear should comply with the American National Standards Institute Occupational and Educational Personal Eye and Face Protection Devices Standard Z87.1
-There is a first-aid kit in site in the event of an accident. This kit should include eye wash and/or sterile solution.
You also want to make sure that you evaluate the safety hazards to each and every job before beginning. You want to thoroughly inspect the site before beginning work. Make sure you identify hazards posed by nearby workers, large machinery, and falling/shifting debris.
Popular on-the-job eye hazards:
-Fires and thermal hazards.
-Welding light and electrical arcing.
-Chemicals, such as cement powder, solvents, fuels, bases or acids.
-Noxious or poisonous gases or smoke.
-Falling or shifting debris.
-Metal particles, concrete or dust.
Associates and Bruce L. Scheiner, Attorneys for the Injured, have spent four decades fighting for the rights of injured employees throughout South Florida. Call for a free and confidential consultation to discuss your rights. 1-800-283-2900.
More Blog Entries:
Preventing South Florida Construction Falls with New CDC App, Florida Injury Lawyer Blog, July 31, 2013
New Release Illustrates Dangerous Jobs and Common Work-Related Accidents in Fort Myers and Elsewhere, Florida Injury Lawyer Blog, September 5, 2013