A South Florida boating accident recently claimed the life of one man and injured two others. Investigators are working to piece together what happened.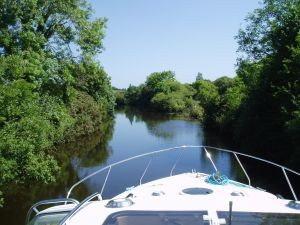 Two boats were moving side-by-side along the Intracoastal Waterway in Fort Lauderdale when one of the operators lost control and smashed into a dock located in the rear of a private residence. The impact of the collision resulted in a 24-year-old man being ejected from the vessel, where he struck his head on the concrete sea wall. He was pronounced dead at the scene, while two others were transported to a local hospital for treatment. They are expected to survive their injuries.
Officials are unsure exactly why the vessels were moving side-by-side or how fast they were traveling. However, there is some indication speed was a factor because the impact of the crash was forceful enough to send a passenger out of the boat. Further, there is some indication more than one person was operating the vessel that crashed in the moments prior to impact. There is also an ongoing inquiry into whether alcohol may have played a role in the crash.
This tragedy, whatever the cause, was likely preventable, and we'll learn more of the details in the coming weeks. In the meantime, it's a sobering reminder of the importance of adhering to strict standards of boating safety.
A new report released by the Florida Fish & Wildlife Conservation Commission reveals the boating fatality and injury rates for the state last year.
To start, Florida maintains the highest number of boating deaths and boating injuries in the nation. That has been the case for several years running, and it may not seem all that surprising, considering we are a peninsula surrounded by water and with numerous inland lakes and rivers. In fact, Florida's coastline is 1,350 miles, compared to California's 850 miles. But consider California has double the population of Florida, and Florida reported 50 percent more boating fatalities than California last year — 51 compared to 34.
Of all the boating accident fatalities reported in Florida, most occurred May through August, with the peak month being July. In that month alone, 14 boating deaths were reported.
The fatality rate for boating deaths per registered vessels has spiked in the last several years. In 2012, the fatality rate was 6.1 per 100,000 registered vessels. Last year, the rate climbed to 8.1 per 100,000. Most of those involved either falls overboard or capsizing.
Of those who were injured but survived, the most common injuries were lacerations and contusions. Beyond that, in order of commonality, were:
Broken bones
Head injuries
Back injuries
Strains and sprains
Internal injuries
Neck injuries
Dislocations
Teeth and jaw injuries
Burn injuries
Spinal injuries
Shock
Amputation
The Southern Florida Gulf Coast was was where many boating accidents were reported. Among the county rankings:
Miami-Dade – No. 1
Monroe County – No. 2
Pinellas County – No. 3
Palm Beach County – No. 4
Lee County – No. 5
Broward – No. 6
Collier – No. 7
Of those reported in Lee last year, primary causes of accidents were reported to be:
Excessive speed
Hazardous waters
Operator Inattention
Operator inexperience
No proper lookout
Machinery/equipment failure
The primary type of accident meanwhile, was by far collision with another vessel, followed by flooding and collision with a fixed object.
Call Associates and Bruce L. Scheiner, Attorneys for the Injured, at 1-800-646-1210.
Additional Resources:
Man, 24, killed, 2 others injured in Intracoastal Waterway boat crash, May 30, 2015, By Mike Clary and Anne Geggis, Sun-Sentinel
More Blog Entries:
Report: Extreme Drink Special Legal in Florida, May 28, 2015, Fort Myers Boating Accident Lawyer Blog