Suing local government for personal injury or wrongful death is a complex process that involves a number of special rules and procedures and for which damages are likely capped. Many times, you must act very quickly, or else forever lose your right to bring a claim.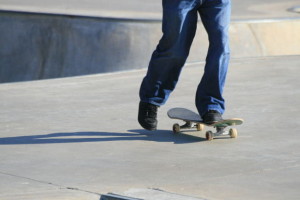 Often, before the case ever gets to trial, the government entity will assert sovereign immunity. This is an age-old legal principle that essentially holds the government cannot be held liable for wrongdoing. However, there are instances in which the government grants its permission to be held liable, and in Florida, those instances of waiver of sovereign immunity are outlined in F.S. 768.28.
Still, instances in which a waiver of sovereign immunity is granted are highly case specific. Take, for example, the case of Kent v. City of Columbia Falls, before the Montana Supreme Court. Typically, government entities aren't responsible for the engineering/design/maintenance of roadways and sidewalk features in private or gated communities. This would generally be the responsibility of the private land-owning association. However, in the Kent case, there was an assertion the government had taken in an unusually active role in the design/engineer/planning for the thoroughfares within a certain gated community where a man had fallen down a steep hill on his skateboard.
That man, a husband and father, sustained serious head injuries and later died as a result of those injuries.
His widow (on behalf of herself and their children) sued the association as well as local city government. Specifically, she alleged willful and wanton misconduct, premises liability, nuisance, attractive nuisance, negligence per se and wrongful death. Against the city in particular, she alleged failure to follow its own rules and regulations.
The slope of hill on which the skateboarder fell was at a 24 percent incline, which exceeded the specifications as designated by the city for similar roadways.
Widow settled with all other defendants – except the city. The city asserted it had no supervisory authority over the design and construction, it did not own the property or the path and that it was entitled to protection from liability per something called the public duty doctrine, which is an extension of sovereign immunity.
However, plaintiff countered these assertions by showing the city had taken on an especially active role in the planning and design of this subdivision. Public records showed city council members voted on plans and specifications for the site, the city manager voluntarily undertook an active role in determining layout and location of the trail system where this accident occurred and other city workers were actively involved in the process.
District court granted city's motion for summary judgment, but the Montana Supreme Court reversed. While it stopped short of actually finding the city liable, it determined the city could be found liable and was not entitled to sovereign immunity protections. However, the court did find the city could not be liable under theories of premises liability, as it did not own or maintain the land on which the accident occurred, and the adjacent property owner theory was not applicable in this case.
What this means is the widow will be able to press forward with her lawsuit against local government, and hopefully obtain compensation for the tragic and unnecessary loss of her husband.
Call Associates and Bruce L. Scheiner, Attorneys for the Injured, at 1-800-646-1210.
Additional Resources:
Kent v. City of Columbia Falls, May 29, 2015, Montana Supreme Court
More Blog Entries:
High School Football Player Compensated for Head Injuries, May 25, 2015, Fort Myers Wrongful Death Lawyer Blog