Various transportation agencies, including the Florida Department of Transportation, will be joining together to raise awareness of work zone safety and traffic accidents as it is National Work Zone Safety Week. The "Safer driving. Safer work zones" campaign theme and the Lee County Sheriff's Office are urging motorists to practice cautious driving when passing through our Southwest Florida construction zones, and when encountering emergency responders, as officials work to reduce the risks of a Fort Myers car accident.
Our Naples car accident attorneys would like to remind drivers to be extra cautious in these work zone areas as nearly 700 people were killed in motor vehicle accidents in highway work zones in 2009. Florida alone experienced 100 work zone car related accidents.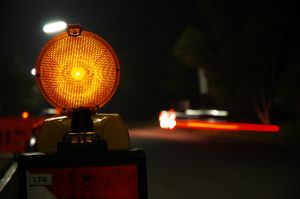 While 2010 marked the lowest number of car accidents since 1948, work zone fatalities are still a routine risk. The National Work Zone Safety Awareness Information Clearinghouse reported that, in 2009, more than 30,000 people were injured in work zone vehicle accidents. Motorists experienced most of these injuries — accounting for 85 percent of those killed.
The main contributors to work zone car accidents are excessive speeds, improper lane changes, careless driving, following too closely and failure to yield to the right of way. Violating work zone laws can result in fines ranging from $100 to $10,000 and immediate license suspension.
Additionally, construction companies may bear some of the responsibility in the event of an accident. Issues with local road construction crews — from the gas line explosion on Colonial Boulevard, to asbestos found in fill dirt on Summerlin, to the length of time of the Gladiolus widening project — have been spotlighted in local media reports this year.
The National Work Zone Safety Awareness Information Clearinghouse would like to offer you these work zone driving tips to make your drive through construction areas safer for you, other motorists and road workers:
-Put away all distractions. Distracted driving significantly influences the likelihood of an accident in work zones.
–Watch out for everyone and everything involved in these work zones. Be sure to keep a safe distance between you, workers and all obstructing objects.
–Merge as soon and as safely as possible. Waiting until the last minute to change lanes can cause dangerous congestion. Getting in the proper lane well in advance will only decrease your risk of putting yourself in a compromising situation.
-Think ahead. If you know you'll be passing through a work zone on the way to your destination, leave earlier to allow yourself more time or find a different route. Be sure to pass through these zones, and all Southwest Florida work zones, with caution.
The Florida Department of Transportation offers this public service announcement to share with friends and family in attempt to raise awareness of work zone safety among our local motorists.
The North Fort Myers Neighbor offers this list of work zones that will be targeted by Lee County Sheriff's Office Traffic Units in effort to provide safer roads for our motorists and workers.

Associates and Bruce L. Scheiner, Attorneys for the Injured, is a law firm dedicated to representing accident victims in personal injury and wrongful death claims throughout South Florida, including Fort Myers, Cape Coral, Naples, Port Charlotte and Sebring. Call for a free and confidential consultation to discuss your rights. 1-800-283-2900.