In 2011, there were nearly 750 people who were killed in boating accidents in the state of Florida.
Many of these accidents could have been prevented. According to accident reports, nearly 55 percent of the victims who were killed in these accidents were not wearing a life jacket when the accident happened. It's like riding in a car. You're always urged to wear a seat belt. The same should be true on the water — you wear a life jacket.
Most boaters think that it's good enough to have life jackets stored in the boat. The truth of the matter is that boaters are not always able to locate and put on the life jacket in enough time when an accident happens.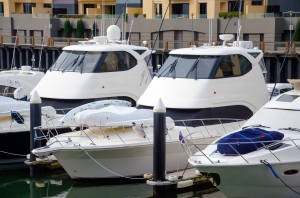 "Sinking boats usually go down fast, and people who have been ejected often end up unconscious, so it's extremely important that people wear the life jacket, or at the very least, have it readily accessible," said Joy Hill, with the Florida Fish and Wildlife Conservation Commission.
Our Fort Myers boating accident attorneys understand that boaters are required to make sure that there is at least one properly fitted, U.S. Coast Guard-approved life jacket for each person that's on a boat. Kids who are under the age of 6 are required to wear a life jacket at all times.
Unfortunately, many boaters don't abide by these laws. Many boaters say that life jackets are hot and bothersome and choose to jeopardize their safety instead. Luckily, life jackets are getting more and more advanced. They are now lightweight, inflatable life jackets that may help to ease some of the comfort concerns. Jackets are now considerably smaller than they used to be and now some of them will even inflate once you hit the water so that you don't have to worry about the bulkiness beforehand.
In the state of Florida, nearly 60 percent of the reported boating accidents from 2011 were reported in 10 Florida counties — including Lee and Collier counties
2011 Boating Accidents in Lee County:
-Open Motorboat: 22
-Cabin Motorboat: 9
-Personal Watercraft: 5
-Pontoon Boat: 5
-Sail (aux power): 3
-Not specified: 2
-Houseboat: 1
In these accidents, the most common cause was machinery failure, followed by weather, operator inattention, carelessness, excessive speed and congested waters. Most of these accidents were flooding accidents. But many others were caused from collisions with fixed objects and other vessels in addition to fires and explosions.
2011 Boating Accidents in Collier County:
-Open Motorboat: 15
-Airboat: 7
-Personal Watercraft: 4
-Sail (aux power): 4
-Cabin Motorboat: 2
-Other: 2
-Not Specified: 2
-Canoe/Kayak: 2
-Mini Jet Boat: 1
-Pontoon Boat: 1
Associates and Bruce L. Scheiner, Attorneys for the Injured, are dedicated to assisting those who have been involved in boating accident in South Florida. Call today to set up a free and confidential consultation to discuss your rights. Call 1-800-283-2900.
More Blog Entries:
Boating Accidents in Lee County Rank Top Five in State, South Florida Injury Lawyer Blog, November 23, 2011
Boating Accidents in Fort Myers and Elsewhere Top Concern, Says Florida Fish and Wildlife Conservation Commission, South Florida Injury Lawyer Blog, November 19, 2011