Holiday weekends come with an increased risk of being involved in a drunk driving accident in Fort Myers and elsewhere in Southwest Florida. To help keep these accidents to a minimum, the Florida Highway Patrol will be participating in a national campaign, "Drive Sober or Get Pulled Over."
Increased enforcement efforts to bust drunk drivers will run through Labor Day. Thousands of law enforcement agencies across the state will be on the lookout for impaired drivers.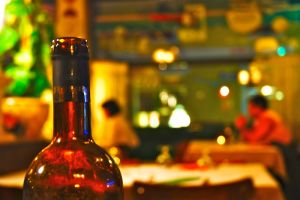 Associates and Bruce L. Scheiner, Attorneys for the Injured, continue to support the Lee County Sheriff Department's Mobile Eyes program. Motorists who report a drunk driver to 911 are elibible for a $50 reward if officers can stop and arrest the driver for DUI.
"Drunk driving is simply not worth the risk. Not only do you risk killing yourself or someone else, but also the trauma and financial costs of a crash or an arrest for impaired driving can be significant," said FHP Director, Colonel David Brierton.
Labor Day weekend is usually a time when motorists hit the road to join friends and family for one last summer weekend.
During this weekend and next, all FHP personnel in uniform will be combing the streets in search of intoxicated drivers or those who are endangering themselves or others. The increase in active officers aims to make their enforcement efforts more visible on our roadways and to encourage drivers to refrain from driving while intoxicated.
Officers will also be providing assistance to motorists who may break down or need other forms of assistance during travel.
Remember that you can always call *FHP, or *347, to get in touch with the FHP to report a drunk driver or simply to request some roadside assistance.
Not only could your phone call reward you wish some extra money, but it could help to save a life this Labor Day weekend. We encourage all residents to have a safe and happy Labor Day weekend and Don't Drink and Drive!

Associates and Bruce L. Scheiner, Attorneys for the Injured, is a law firm dedicated to representing accident victims in personal injury and wrongful death claims throughout South Florida, including Fort Myers, Cape Coral, Naples, Port Charlotte and Sebring. Call for a free and confidential consultation to discuss your rights. 1-800-283-2900.
More Blog Entries:
Man Sentenced to 15 Years after North Fort Myers Drunk Driving Accident Kills 2 Nuns
August 20, 2011
San Carlos Drunk Driving Accident Lands 24-Year-Old behind Bars
Jule 21, 2011