The Florida Teen Driver Challenge is a program with one goal: to reduce the number of teen car accidents in Cape Coral and elsewhere in Florida. The program was launched in 2006 when the Florida Sheriff's Association took notice of the large number of teens that were being killed in car accidents on our roadways.
To help fund the program, the Florida Department of Transportation offered a grant to the state that allowed the Association to create a 12-hour program. The program allows teen drivers to get some hands-on driving experience before being sent out on Florida roads.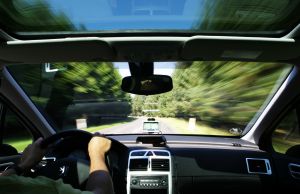 This program is especially important for students that are returning to school this month. Our Fort Myers car accident lawyers know the risk to teens; they too often underestimate the risks and overestimate their own driving abilities.
Many of our teen drivers are heading back to school, during rush hour, before the sun even rises. Parents are urged to talk to their teen about the importance of not only a classroom education, but a proper driving education. Get out there and help teach your teen the rules of the road!
The Florida Teen Driver Challenger program is a two-day class that is instructed by Florida Department of Law Enforcement personnel. Each individual instructor works with about 5 teen drivers. Instructors cover a wide variety of topics, including the dangers of drinking and driving, the dangers of distracted driving, the consequences of aggressive driving, vehicle dynamics, all of Florida's driving laws and the consequences of car accidents.
Children are taught in a classroom setting and they're provided with the opportunity to jump behind the wheel for some hands-on driving practice. During their driving practice, students get to learn strategies to avoid car accidents, cornering, braking, off-road recovery and other beneficial skills. In exchange for their thorough driving knowledge, they will be rewarded with a certificate of completion that can earn them a discount on their car insurance.
According to the National Highway Traffic Safety Administration, traffic accidents were the number one cause of death for teens in the United States. Nationwide, there were nearly 2,500 teen deaths resulting from car accidents in 2009. Another 196,000 teens were injured in these incidents.
In 2009, there were nearly 29,500 car accidents that involved a teen driver in the state of Florida. During the same year, our state witnessed nearly 9,000 teen passenger injuries, nearly 11,000 teen driver injuries, approximately 80 teen driver deaths and about 75 teen passenger deaths, according to Florida Department of Highway Safety and Motor Vehicles.
As teens head back to school this year, parents are asked to speak with their young driver about the importance of safe driving habits and the fatal consequences of dangerous driving. Teens may not have safety as a first priority this school year, but it is our responsibility as their parents, guardians and mentors to help remind them of the dangers of the road and to help reiterate the importance of safe driving.
We would like to wish everyone a safe and happy school year and look forward to another year filled with learning, friends and memories.

Associates and Bruce L. Scheiner, Attorneys for the Injured are an experienced team of attorneys who represent personal injury victims and their families in Fort Myers and all of South Florida. For a free and confidential appointment call 1-800-DIAL-BLS (283-2900) today.
More Blog Entries:
Avoid Child Injury in Fort Myers and Educate Your Student about the Hazards of Biking or Walking to School
August 21, 2011
Parents Concerned with More than On-Time School Buses – Child Injury in Fort Myers
August 19, 2011