Nationally, workplaces are getting safer. The chances of dying on-the-job have decreased across the board.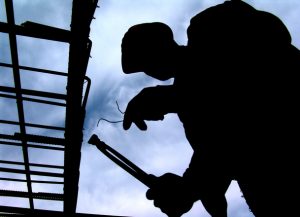 But in Florida, there is actually a different trend being realized. According to The Orlando Sentinel, workplaces in the Sunshine state are becoming less safe.
In the most recent year-long reporting period, the U.S. Bureau of Labor Statistics reports the rate of Florida's workplace fatalities climbed from a rate of 2.7 for every 1,000 full-time workers to 3.1 for every 1,000 workers. Meanwhile, the national fatality rate nationwide dropped, from 3.43 to 3.38. 
So while the good news is the workplace death rate in Florida still hasn't reached the national rate, it's not moving in the direction our Fort Myers construction accident lawyers would like to see. Florida's worker death toll increased by 44, reaching a total of 272. Meanwhile, across the entire U.S., the death toll increased by 36 from 2014 to 2015.
The importance of workplace safety is not always appreciated until it hits close to home. Ask one father in Apopka, whose son died in a work accident at a manufacturing plant. His son was hauling six trays as a forklift driver. Those trays weigh approximately 850 pounds each. A coworker pulled on the stack, causing it to wobble. One stack struck another, and ultimately came crashing down on employee, crushing him. He was transported to the hospital, where he was pronounced dead. An inspection by the Occupational Safety & Health Administration revealed that while the company had properly trained worker about remaining on the forklift if it becomes unstable, more could have been done to inspect spacers between those trays, redesign them to prevent sliding, and also enforcing rules that would prohibit workers from carrying more than four at a time.
Another case involved a fatal crash in an I-4 construction zone when a dump truck backed over a carpenter. Inspection by federal safety regulators revealed the accident could have been avoided if the company had ensured a spotter was in place and followed other safety regulations restricting people from entering danger areas.
In other instances reported by the Sentinel, it seemed faulty equipment may have been to blame. For instance, a ride technician at Universal Orlando killed last November when he fell into some animatronics equipment and was electrocuted.
Another fatal incident occurred when a 62-year-old trucker, removing decals from the back of his rig, lost his balance and fell backward, striking his head on the concrete.
BLS reported in 2015, there were 937 total deaths in the construction industry. Of those, 226 were due to transportation incidents, 364 to slips, trips or falls, 159 to struck by objects/ equipment, 138 exposure to harmful substances or chemicals, 17 due to fires/ explosions and 32 due to violence from other humans or animals.
Our construction injury attorneys in Fort Myers understand there may be multiple avenues of recovering damages in cases like these. Most will begin with workers' compensation claims. But if there is evidence of third-party negligence (i.e., someone other than the employer), we can help determine your best course of action. This could be action against a motorist, product manufacturer or subcontractor.
Call Associates and Bruce L. Scheiner, Attorneys for the Injured, at 1-800-646-1210.
Additional Resources:
Florida's workplace death rate rises more than nation's, data show, March 20, 2017, By Mary Shanklin, Orlando Sentinel
More Blog Entries:
Businesses Push for Florida Workers' Compensation Reforms After State Supreme Court Rulings, Feb. 27, 2017, Construction Accident Lawyer Blog