The apathy and inaction of lawmakers is having a major impact when it comes to increasing the dangers motorists face on Florida roads,  according to the 2019 Roadmap of State Highway Safety Laws released by Advocates for Highway and Auto Safety.
Florida has fallen woefully behind many other states when it comes to using the law to improve traffic safety, despite being among the most dangerous states in the nation for all types of traffic collisions, including car accidents (3rd), motorcycle accidents (2nd), bicycle accidents (1st) and pedestrian accidents (1st).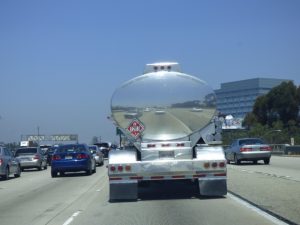 Our injury lawyers in Fort Myers continue to advocate for safer roads in Southwest Florida. Current trends are alarming, particularly when you consider how long safety improvements take to enact and have a measurable impact on road safety.
Distracted Driving Risks in SWFL
The News-Press in Fort Myers opened the year by calling on state lawmakers to pass HB45/SB 76, which would make hand-held cell phone use by drivers illegal under Florida law. Not only would the measure increase road safety in its own right, it would allow for better enforcement of the law. The current texting ban is difficult to enforce because law enforcement can't readily tell (and drivers don't readily admit) whether a phone is being dialed (legal) or used for texting (illegal).
The News-Press noted the Florida legislature has failed to take action on the law for six straight years, despite a 25 percent increase in Florida traffic fatalities between 2014 and 2017. The number of traffic collisions in Southwest Florida is increasing at an even more alarming rate — up 40 percent during the same time span.
"We know that stronger laws will reduce Florida's roadway fatalities. Of the 15 states and the District of Columbia that have enacted "hands-free" laws, 13 saw an average 17.5% decrease in traffic fatalities within two years after passing and enforcing their new laws.," the News-Press wrote in an editorial. "That means if HB 45/SB 76 were enacted an estimated 545 lives could be saved in Florida each year."
SWFL Road Risks
But distracted driving is far from the only issue facing Florida motorists (if not Florida lawmakers).
Advocates for Highway and Auto Safety also took Florida lawmakers to task for lack of progress on a number of other road-safety issues:
Occupant Protection: Florida lacks a primary enforcement rear seat belt law and does not require all motorcycle riders to wear a helmet.
Child Safety: Florida needs an improved booster seat law and should require all children to remain in a rear-facing car seat until at least the age of 2.
Teen Driving: Needed improvements include nighttime driving restrictions, laws to limit passengers, and stricter age requirements.
Drunk driving: Florida lacks a law requiring all offenders to use an ignition-interlock device.
The report did not even mention one of the most critical safety issues of concern to our car accident lawyers in Fort Myers and Naples. As we reported recently, Florida has the lowest minimum auto insurance laws in the nation, with just $10,000 Personal Injury Protection and $10,000 property damage coverage required of all Florida motorists. Such coverage is nowhere near adequate in the event of a serious traffic collision, making uninsured/underinsured motorist coverage a vital choice for all Florida motorists.
It should be no surprise that the state does not require it.
If you or a loved one is injured, call Associates and Bruce L. Scheiner, Attorneys for the Injured, at 1-800-646-1210.