When it comes to auto insurance, Florida and Maine tell a tale of rags and riches.
Florida has more uninsured motorists on the road than any state in the nation and ranks dead last in the nation when it comes to required auto insurance. Maine has a spot near the front of the pack in both categories. The New Year is often a time when we make commitments,  drop or extend insurance coverages, and make other changes to the paperwork of our lives.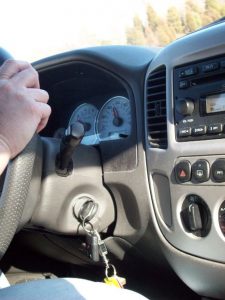 Our car accident attorneys in Fort Myers and Naples know unless you've taken specific steps to assure you are protected, it's very likely the auto insurance premiums you pay each month could be for a policy that is worthless in the event you are involved in a serious or fatal traffic collision. We've been reporting a lot recently about the dangers of holiday traffic and the increased risk of motor-vehicle collisions as we head into tourist season. While we hope you read the road advice and heed the safe-driving warnings, updating your auto insurance policy is vital to protecting you and your family in the event of a collision.
Uninsured Motorist Collisions in SWFL
More than 1 in 4 Florida motorists are on the road without auto insurance, according to the Insurance Information Institute. That is twice the national average of 13 percent. In Maine, fewer than 1 in 20 drivers lack auto insurance coverage.
Even those who carry required coverage in Florida may have coverage that won't replace your vehicle or cover the cost of an emergency room visit, let alone provide compensation for wrongful death or severe or debilitating injury. Florida auto insurance minimums are the lowest in the nation — 50th place. Florida state law requires just $10,000 in Personal Injury Protection (PIP) coverage and $10,000 in property damage coverage. PIP coverage is no-fault insurance meant to pay initial medical expenses in the immediate aftermath of a traffic collision. Despite such a wide-open marketplace enjoyed by Florida insurers, the industry successfully lobbied for additional limits on PIP coverage. Now, motorists who fail to seek medical help within a few days of a collision could face a reduction in available benefits to just $2,500.
By comparison, Maine drivers are required to have $50,000 per person/$100,000 per accident bodily injury liability coverage, $25,000 property damage coverage, uninsured motorist coverage of $50,000/$100,000 and $2,000 in medical payments coverage.
Choosing Auto Insurance Coverage in Florida
Of the differences between Maine and Florida, the Sunshine State's lack of mandated uninsured motorist (UM)/underinsured motorist (UIM) coverage has the greatest consequences. UM/UIM coverage pays and protects you in the event you are involved in a collision with a hit-and-run driver, an uninsured driver, or a driver who lacks enough coverage to fully compensate you for damages. However, many agents and online services may remove the coverage to generate a less costly quote.
Motorists should choose a policy with UM/UIM coverage and with limits significant enough to cover a serious traffic collision. By purchasing UM/UIM coverage in higher limits, insurers will also require similar bodily injury liability coverage. While such coverage may result in marginally higher premiums, a less costly policy may well be worthless in the event of a serious or fatal accident.
If you or a loved one is injured, call Associates and Bruce L. Scheiner, Attorneys for the Injured, at 1-800-646-1210.