The news is both good and bad when it comes to road safety in Southwest Florida.
Lee County ended 2018 with fewer than 100 traffic fatalities (84) for the first time in three years. However, Florida continues to be among the deadliest states in the nation for all types of traffic collisions, including car accidents, drunk driving collisions, motorcycle accidents, trucking accidents, bicycle accidents and pedestrian accidents.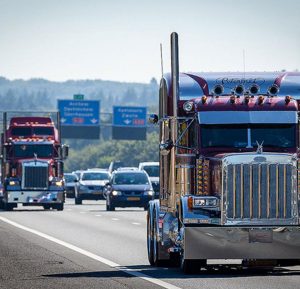 Our injury lawyers in Fort Myers and Naples continue to see far too many clients injured or killed by reckless, careless, or negligent drivers. Yes the risks are significant in Southwest Florida, but so too is the impact safe driving habits can have on our roads.
Florida Weekly just published a report on the state of road safety in Southwest Florida. 
Southwest Florida Traffic Crashes
In 2017, 402,385 traffic crashes were reported in Florida, causing 3,116 deaths and 254,310 injuries, according to final data released by the state. Preliminary data for 2018 will be released in the coming weeks.
A total of 9,707 motorcycle crashes left 515 people dead, while 659 pedestrians and 128 bicyclists were killed, according to the Florida Department of Highway Safety and Motor Vehicles.
Lee County was by far the most dangerous county in Southwest Florida for traffic crashes, with 12,709 crashes claiming 113 lives in 2017, compared to 2780 Charlotte County crashes that killed 27, and 5,135 Collier County crashes, which claimed 23 lives.
Motorcycle Crashes
Lee County: 310 crashes killed 2 riders and injured 269.
Collier County: 72 crashes killed 2 riders and injured 66.
Charlotte County: 90 crashes killed 5 riders and injured 82 riders.
Pedestrian Accidents
Lee County: 279 reported pedestrian accidents killed 18 walkers and injured 241.
Collier County:110 incidents killed 4 pedestrians and injured 98.
Charlotte County: 57 collisions killed 2 pedestrians and injured 48.
Bicycle Accidents
Lee County: 216 riding collisions killed 3 cyclists and injured 216.
Collier County: 124 cycling crashes killed one rider and injured 116.
Charlotte County: 49 riders were involved in traffic crashes, killing 1 cyclist and injuring 49.
Our injury lawyers in Fort Myers and Naples note the data reveals the extreme risks faced by motorcycle riders, pedestrians and cyclists. Nearly everyone involved in such collisions is seriously injured. We also note the high number of motorcycle accidents in Charlotte County, as coastal riders seeking safety continue to ride the less populated areas of booming Southwest Florida.
Common causes of SWFL traffic collisions included: 
Older drivers: Florida's retirement population means we have many more elderly drivers on the roads than most states. Dealing compassionately (and patiently) with these motorists is always warranted. Helping and encouraging elderly loved ones to stop driving while maintaining independence is among the keys to successfully reducing the risks.
Distracted drivers: Cell phones have made distracted driving an epidemic. But distraction added to lost visitors, elderly motorists and Southwest Florida congestion is a recipe for disaster.
Vistitors: Rental cars and drivers who don't know where they are going (or don't care), also add significantly to the risks.
Congestion: Southwest Florida's booming economy and influx of permanent residents and guests mean congestion is worse this year than last. Patience, avoiding distraction, and using alternative routes are among the solutions.
Poor Infrastructure: Road congestion is just one consequence of poor infrastructure. Lack of adequate street lighting and crosswalks, overwhelmed intersections without proper or updated traffic control devices, crowded parking lots and lack of riding trails for cyclists are among the most critical issues that need addressed.
Our  personal injury lawyers and wrongful death attorneys have been representing accident victims in Southwest Florida since 1971. We understand the impact these and other issues have on road safety in Southwest Florida and remain committed to making it a better, safer place to live.
If you or a loved one is injured, call Associates and Bruce L. Scheiner, Attorneys for the Injured, at 1-800-646-1210.