Mothers Against Drunk Driving has released its annual state rankings for 2017, and Florida scored 14th nationally based on a number of fronts in the battle against drunk drivers. 
MADD reports drunk drivers continue to be responsible for nearly 850 road deaths a year in Florida, accounting for more than one-fourth of all traffic fatalities. The agency gave Florida 2.5 of 5 stars, compared to 3 stars for Georgia, 3.5 for Alabama and 4.5 for Mississippi. Florida scored similarly to other states with large populations, including New York (2.5) and Texas (2.5). California scored better at 3.5. Most of the lowest-scoring states were in the upper midwest, including Michigan (1), Wisconsin (2) and the Dakotas.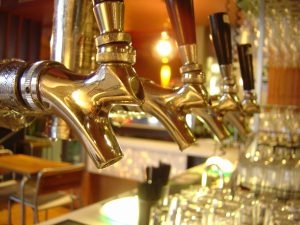 For decades, our drunk driving injury lawyers in Southwest Florida have sponsored MADD and local law enforcement efforts to crackdown on drunk drivers, including roving patrols and sobriety checkpoints. We are working hard at the local level, but the MADD report reveals there is more work to be done at the policy level. MADD notes that since its founding in 1982, the number of fatal drunk driving accidents has been cut in half, from a high of more than 20,000 deaths a year. Much of this success has been due to legislative and policy changes at the state and federal level, and high-visibility enforcement at the local level.
Florida Drunk-Driving Prevention in Focus
The last major legislative victory against drunk driving in Florida came in 2008, when Florida lawmakers passed an ignition interlock law. The law requires all repeat DUI offenders and all first time offenders convicted of driving drunk with a blood-alcohol level of .15 or greater (about twice the legal limit). Ignition-interlock devices force a driver to blow into an onboard breathalyzer periodically in order to start and operate a vehicle. Florida law also requires them for those convicted of DUI child endangerment. But MADD gave Florida no credit on this front, as the agency reserves ratings for states that require ignition interlocks for all offenders convicted of DUI.
Florida got credit for a full star when it comes to our use of sobriety checkpoints. It is truly a high point in the battle and we have been proud to support these checkpoints in Southwest Florida for many years.
MADD credited Florida with half-star scores in the areas of mandatory license revocation laws, child endangerment laws and toughening laws against those who refuse to take a breathalyzer. The agency wants to see further legislative action in all three areas.
Liability for DUI Crashes in SWFL
We have fought for the rights of drunk-driving victims for many years. These are among the most devastating and legally complex cases a Southwest Florida personal injury law firm can handle. While liability may be more assured than in many accident cases, pursuing an appropriate damage award against an at-fault drunk driver often hinges on identifying all available insurance coverages and holding insurance companies responsible for appropriate damage awards. The fact many of these cases involve limited insurance coverage, very serious or fatal injuries, and multiple victims, make the selection of an experienced law firm even more critical.
If you or a loved one is injured, call Associates and Bruce L. Scheiner, Attorneys for the Injured, at 1-800-646-1210.