Naples Daily News and the Fort Myers News-Press reported recently on the poor patient care record of the state's largest chain of nursing homes.
Reporters cited more than a dozen lawsuits against Consulate Health Care, which is the state's largest network of nursing homes and the sixth largest in the nation. The company denies allegations in the lawsuits. A recent whistleblower lawsuit resulted in a $347 million verdict against the company, after jury found Consulate bilked government programs by misrepresenting care provided and overcharging for medically unnecessary treatments.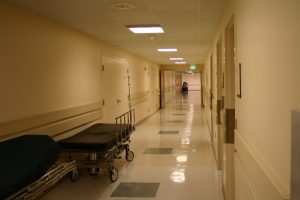 Our nursing home neglect attorneys know nursing homes are big businesses looking to make big profits, despite being reliant upon government funding, such as Medicare, for a significant portion of revenue. The industry continues to consolidate, with more and more homes owned by fewer and fewer large, profit-driven corporations.
Florida Nursing Home Neglect — Big Business = Big Risks
Consulate Health Care reportedly responded to the recent jury verdict by arguing it would force closure of the company's 77 Florida nursing homes. A judge overturned the verdict in January, noting nothing Consulate was accused of doing had triggered action by state or federal regulators.
Unfortunately, the state has moved to reduce oversight of these facilities in recent years.
Florida's Agency for Health Care Administration has repeatedly cited Consulate homes for mistreating and neglecting patients, including violations serious enough to shut them down. However, small fines were the only typical sanctions, according to state records. While the agency threatened to close 53 of the company's Florida homes in January, it later backed down, according to The News-Press report.
It's unclear logistically how the state could even close 53 nursing homes, which illustrates the increasing challenge of regulating these large corporations. A separate investigation earlier this year by The USAToday Network and a team of Florida journalists found even the state's worst nursing homes were left open and operating, despite histories of violations and poor care.
As The News-Press report noted:
"Consulate, which reported $1.7 billion in operating revenue in 2016, represents a growing trend in the nursing home industry. The homes are evolving into national corporations that funnel profits to wealthy investors. State action against the chains would impact a large part of the nursing home population."
While AHCA denies lenient enforcement, the state agency also denied repeated requests by local and national journalists to discuss the issue.
Choosing a Florida Nursing Home
The current state of the industry makes it vital for loved one's to thoroughly research a facility's record before placing a loved one.
FloridaHealthFinder.gov offers a wealth of resources for those choosing a nursing home, including facility reviews and violation history.
Too often, families fail to do the research, assuming a facility with a poor safety record would have been shut down by the state. Sadly, today's regulatory environment proves that is not the case.
Those with concerns a loved one is being neglected or mistreated should contact a nursing home abuse attorney to discuss their situation. Those visiting friends or family members are often the only line of defense.
If you or a loved one is injured, call Associates and Bruce L. Scheiner, Attorneys for the Injured, at 1-800-646-1210.