National, state and local leaders announced this week that South Florida drivers face the highest risk in the country when it comes to being injured by faulty or damaged airbags.
Heidi King, deputy administrator for the National Highway Traffic Safety Administration, joined automakers and South Florida community leaders on June 7 to urge Floridians to check their vehicle identification numbers to see whether their vehicles are under recall for defective Takata air bags.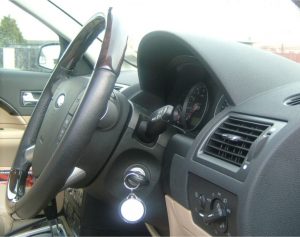 The NHTSA estimates at least 23 deaths and more than 300 injuries have been linked to exploding Takata air bags.
The Takata air bag recall involves 19 vehicle manufacturers, 37 million U.S. vehicles, and approximately 50 million air bags. These vehicles are under a "do not drive" warning and the air bags must be replaced immediately. Consumers are eligible for free repairs. To see if your vehicle is subject to recall, enter your Vehicle Identification Number into the federal database. 
More than 1.4 million Florida motorists are still on the road with the defective airbags, more than half of those in South Florida, according to a report in the Sun-Sentinel. Safety advocates note Florida's hot, humid weather makes the bags more likely to malfunction. Some of the bags have exploded without warning, sending shrapnel through the vehicle's interior.
Defect Airbags Result in Serious or Fatal Injuries in Florida
Deaths from the airbags have included three Floridians: three Floridians: a 51-year-old Orlando woman in 2014; an 81-year-old Hialeah man in 2016; and a 34-year-old Pasco County woman in July 2017.
Vehicles most likely to be subject to the recall include the 2006 Ford Rangers and Mazda B-Series, as well as 2001 and 2002 Honda Civic; 2001 and 2002 Honda Accord; 2002 and 2003 Acura TL; 2002 Honda Odyssey; 2002 Honda CR-V; 2003 Acura CL; and 2003 Honda Pilot.
While the size of the recall left many dealerships short on replacement airbags after the government announced the mandatory recall three years ago, dealerships should now be well stocked with replacements.
Defective Vehicle Personal Injury and Wrongful Death Litigation
Experienced car accident lawyers in Fort Myers know pursing claims against auto manufacturers can be among the most difficult and complex of personal injury or wrongful death cases. These cases require extensive knowledge, resources and experience. Defective airbags, defective seatbelt, defective tires, defective accelerators and defective gas tanks have historically been vehicle defects most likely to result in serious personal injury or wrongful death.
The mere issuing of a recall does not alleviate automakers of liability for manufacturing and marketing a dangerous or defective product. We urge you to enter your vehicle's VIN number and take care of all recall issues promptly. There should be no cost to you, and the inconvenience of a service call is well worth the safety and peace of mind.
If you or a loved one is injured, call Associates and Bruce L. Scheiner, Attorneys for the Injured, at 1-800-646-1210.