A federal product liability lawsuit has been filed against the manufacturer of Physiomesh, a medical device surgically implanted in patients suffering from hernias.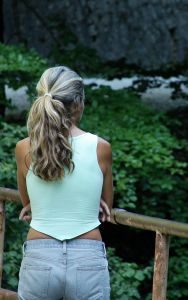 Plaintiff in Quinn v. Ethicon, Inc. and Johnson & Johnson, before the U.S. District Court for the Middle District of Florida, is seeking more than $75,000 in damages for serious and disabling personal injuries suffered after she was implanted with this hernia mesh. Not only was her underlying condition not remedied after the May 2014 surgery, but her condition actually steadily worsened. She suffered from persistent abdominal pain, diminished bowel motility and bowel obstruction.
About a year after the initial surgery, plaintiff underwent corrective surgery. What should have been a quick procedure ended up lasting two hours as the surgeon tried to remove all parts of the defective Physiomesh. The surgeon was unable to get it all out. Plaintiff says now she never would have agreed to undergo the procedure with Physiomesh had she known of the potential complications. 
In her lawsuit, she alleges the product was defectively designed, manufactured, marketed, labeled, sold and placed in the stream of commerce by defendants. The product came at a high risk of unreasonable and serious injuries and side effects that, for her, has resulted in severe and permanent negative health consequences.
This is of course not the first time Ethicon, a subsidiary of Johnson & Johnson, has faced criticism over its medical mesh products. Specifically, the company makes vaginal mesh products used to treat urinary incontinence and prolapse in women. But these mesh devices have time and again proven not just ineffective but dangerous. There have been numerous, multi-million dollar injury lawsuit verdicts in favor of plaintiffs in those cases, including:
A $3.27 million verdict to a West Virginia woman for complications stemming from the Ethicon Gynecare TVT mesh;
An $11 million verdict favoring a New Jersey woman for injuries suffered as a result of implantation of the Gynecare Prolift.
A $1.2 million verdict to a woman in Texas against Johnson & Johnson for the mesh.
In January of this year, Johnson & Johnson paid $120 million to settle 2,000 to 3,000 lawsuits filed by women alleging organ damage and serious pain as a result of Ethicon's transvaginal meshes. The company is still facing an additional 42,400 lawsuits. Meanwhile, Boston Scientific faces 30,000 lawsuits for a similar mesh product and C.R. Bard is facing about 12,850 mesh lawsuits, even after settling 6,400 cases – including a $200 million settlement pertaining to 3,000 cases earlier this year.
Physiomesh hasn't been around quite as long as these other products, but there is evidence – this case included – that indicates we may be starting to see a similar litigation trend with this product too.
Physiomesh was recalled by the company in May 2016 after a group of independent studies revealed Physiomesh patients had a much higher rate of corrective surgery than those who had used other similar mesh products. The product was originally approved in April 2010, though a modified version was released in 2014 under the U.S. Food & Drug Administration's 510(k) program, which allows drugs and medical products to be fast-tracked through the rigorous approval process if they are "substantially similar" to an item already on the market. The argument in many of these cases is likely to be that the product manufacturers were more concerned about quickly getting their product to market before adequately testing to make sure it was safe.
These types of cases are very complex, and claims should only be trusted to an experienced product liability attorney.
Call Associates and Bruce L. Scheiner, Attorneys for the Injured, at 1-800-646-1210.
Additional Resources:
Johnson & Johnson's Ethicon sued over physiomesh product, Nov. 17, 2016, By Chandra Lye, Florida Record
More Blog Entries:
Defective Hip Implant Verdict for $502 Million Against J&J, March 26, 2016, Fort Myers Defective Product Lawyer Blog