Holiday road trips are a tradition in the U.S., but they are also a perilous one. With rising costs in airfare, most travelers choose to drive to their destination.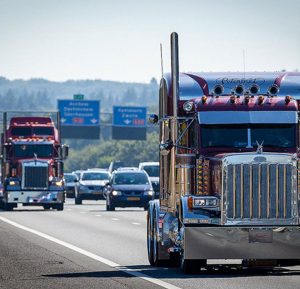 AAA predicts travelers this season will top 100 million. That reflects not just a continuation of the steady year-over-year increase in holiday travel over the last decade, but also the fact that 1 out of every 3 Americans is going to be taking a trip. Rising incomes and lower gas prices are the primary catalyst for this surge. Approximately 92 percent of travelers will drive to their destinations.
Although people often take these trips for granted, complacency is not an option for drivers, who must be sober and alert and prepared for:
Dangerous trucks;
Impaired drivers;
Fatigued motorists;
Disabled vehicles;
Congested traffic;
Careless truckers;
Defective vehicles;
Inclement weather;
Poor road conditions.
A recent report by CarRentals.com analyzed over 400,000 social conversations, as well as car rental booking data from last year's holiday season, and from that derived a list of top concerns.
It should be noted first that three of the top 10 cities in the country for holiday car rental pick-up are in Florida: Orlando, Fort Lauderdale and Tampa. Florida always sees a disproportionate number of holiday travelers – which is actually great. We welcome the returning family and tourism dollars. However, it does mean our roads are especially crowded this season, often with people who may be fatigued from traveling long distances or confused because they haven't driven these routes before. This inevitably increases the risk of a serious car accident.
The report also detailed a number of ways in which drivers can be a risk to other motorists. Although it's presented in a cutesy format, some of the concerns are legitimate. For example:
The Over-Packer. This would be someone who has their vehicle packed from floor-to-ceiling, making use of their rear-view mirror impossible. Best to keep your distance.
Mr. Ego. This is basically a road rage caricature, but the problem is real. When roads are congested and everyone is in a hurry, it can lead to stress and short tempers. Do your best to keep your cool and avoid any type of personal interaction.
Aunt Betsy. This is the caricature of a distracted driver, one who is using a number of electronic devices, fiddling with the radio, etc. Don't be this person. If you need to map your route, enable a GPS system while your vehicle is stopped. Avoid phone calls and text messages when you're in the driver's seat. Have a passenger help you with necessary communications.
AAA Exchange has a number of other travel tips for motorists preparing for a long-haul this season:
Make sure your vehicle is properly maintained, and have your tires checked.
Map your route in advance and prepare for roads to be especially busy. If you're in a rush, consider leaving earlier if you can.
Keep a cell phone and charger with you at all times in case of emergency – but don't use it while you're driving. Keep in mind too there are a number of companies – including AAA – that have Smartphone applications that allow drivers to request help without actually making a call.
Drivers on longer trips should also be sure to get enough sleep and, if possible, trade off driving duties with other licensed, responsible drivers.
Call Associates and Bruce L. Scheiner, Attorneys for the Injured, at 1-800-646-1210.
Additional Resources:
Holiday Road-Trip Survival Tips, 2016, AAA Exchange
More Blog Entries:
Roundabout to Relieve Traffic at San Carlos Boulevard in Fort Myers Beach? Nov. 28, 2016, Fort Myers Car Accident Attorney Blog