General aviation accidents have declined for the fourth year in a row, according to the National Transportation Safety Board.
Our Florida airplane accident attorneys applaud the news. Yet we know it is high season for private airlcraft traffic in Florida. Florida is the private aviation epicenter of the nation. And the start of the winter tourism season signals the busiest months of the year.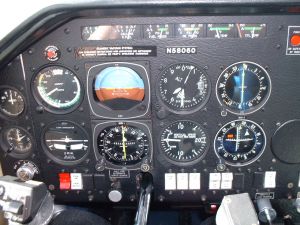 Unfortunately, Florida airplane accidents are common. These are complex cases and can involve out-of-state airplane owners or leasing companies, maintenance contractors, air traffic controllers and federal regulations. Founding Attorney Bruce L. Scheiner is a licensed private pilot. Florida Trial Attorney Preston J. Scheiner is also a pilot, with multi engine and instrument ratings. P.J. Scheiner is also licensed to fly the Citation jet series of aircraft.
At Associates and Bruce L. Scheiner, we understand the issues involved in litigating Florida aviation accidents. From the time of an accident, right through to the resolution of your case, you can rest assured that our firm has the knowledge, experience and resources to fight for your rights.
The NTSB reports there were 1,435 GA accidents — a two-decade low. The record low comes even as the total number of flight hours has started to climb for the first time since the start of the Great Recession.
In 2010, a total of 450 people were killed in general aviation accidents — that's down from 478 in 2009. The Aircraft Owners and Pilots Association is analyzing accident details in compiling its annual comprehensive report on accident causes, which in turn will help shape pilot training and education.
"Complacency remains the enemy of safety, and we continue to develop new programs for 2012 that dig deeper into the causes of accidents," said Bruce Landsberg, president of the association's Air Safety Institute. "Most accidents result from causes that have plagued aviation for years. That story, unfortunately, is little changed."
One black mark on aviation's 2011 record was the airshow tragedy in Reno, where 11 spectators died and 70 were injured at the National Championship Air Races when a plane crashed into the crowd. The plane was piloted by veteran pilot and air racer Jimmy Leeward, owner of Leeward Air Ranch near Ocala, Florida.
The Washington Post reported this week that the Federal Aviation Administration is unlikely make drastic changes. If the FAA becomes aware "of a risk that exceeds the boundary of what we think is acceptable, we will make those changes. But not currently," John McGraw, the FAA's deputy director of flight standards.
It was the worst airshow disaster since 1961, when an accident in Colorado killed 20.

Associates and Bruce L. Scheiner, Attorneys for the Injured, is a law firm dedicated to representing accident victims in personal injury and wrongful death claims throughout South Florida, including Fort Myers, Cape Coral, Naples, Port Charlotte and Sebring. Call for a free and confidential consultation to discuss your rights. 1-800-283-2900.